Apple bests Samsung in overall sales for Q1 2014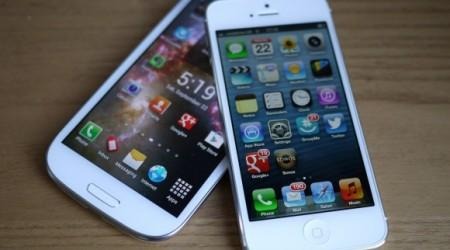 Dominating the sales demographics on most carriers, Apple remains the top smartphone vendor, helping push smartphones to an 87% market share in the US. The Q1 2014 numbers also show a 7% growth versus last year, and highlight a breakdown of sales by OEM and carrier. Though there are some suprising statistics, Apple's dominance is not one of them.
Counterpoint, who conducted this study, found that Apple held 36.9% of smartphone sales for the quarter, which directly correlates to the market share of iOS. Samsung was the top handset provider, as they have non-smartphones still available. The two combined for 70% of LTE shipments, which comprise roughly 75% of all smartphone shipments.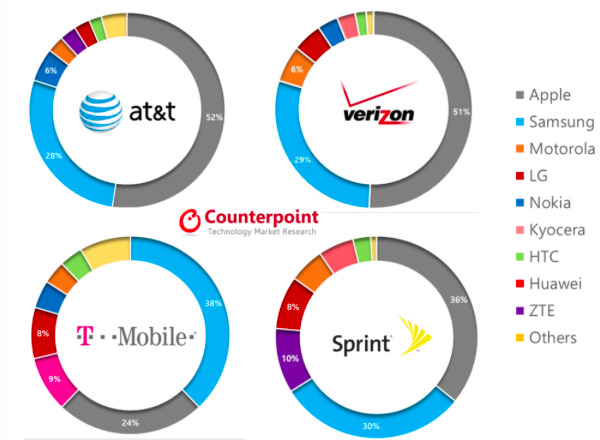 Per carrier, Apple dominates on three of the top four. They outsold all other brands on all but T-Mobile, where Samsung reigned supreme with 38% of sales. Sprint's handset sales are roughly 36% iPhone, while Verizon and AT&T both rely on iPhones for half of their sales.
Motorola makes a somewhat surprising third place showing with Verizon, while T-Mobile has moved into third pace among the carriers when considering smartphone orders. Android market share hovered around 52% for the quarter, with Windows Phone slipping up to snag roughly 4% of the market.
Source: Counterpoint Research