Apple beefs up security with hiring of former NSA analyst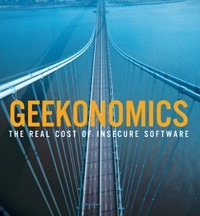 Apple looks to take a bite into the corporate world by shoring up it's security concerns with the hiring of David Rice as it's director of global security. Rice is expected to start in March and is well respected in cybersecurity circles.
Rice certainly has the pedigree as he graduated from the U.S. Naval Academy in '94 with a master's degree in Information Warfare and Systems Engineering from the Naval Postgraduate School.  He was with the National Security Agency as a Global Network Vulnerability analyst and as Special Duty Cryptologic officer for the Navy. He is presently the Executive Director of the Monterey Group, a strategic consulting firm, and Consulting Director for Policy Reform at the U.S. Cyber Consequences Unit.  Rice is also author of "Geekonomics" in 2007 detailing software security weaknesses.
The move, coupled with bringing in Mozilla's former security chief last year as senior security product manager, is to reinforce Apple's commitment to security efforts and gain the trust of corporate CIO's and companies who have started to use the iPhone and iPad in a corporate settings.  Apple also revealed that over 88 of the Fortune 100 are now using the iPhone and more than 80 of the Fortune 100 are using or testing out the iPad.
This marks another step of Apple taking towards RIM in gaining market share for corporate and enterprise customers.  RIM better push the PlayBook as quick as it can.