Apple Arcade annual subscription launches: Here's why you want it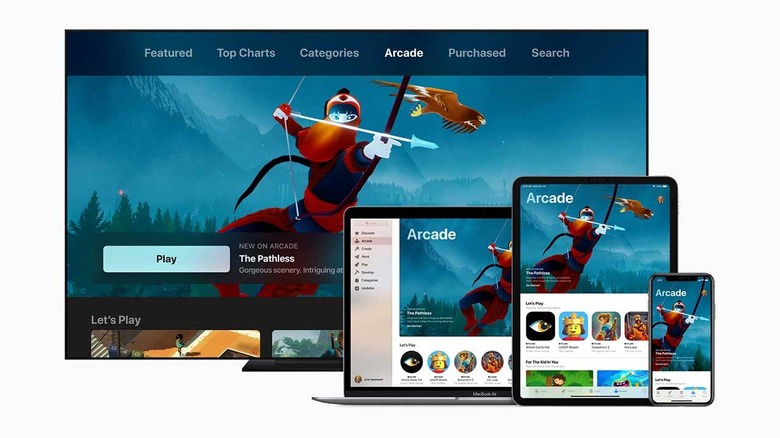 2019 has definitely been the year of subscription services for Apple, and one of the more interesting subscriptions the company launched is Apple Arcade. In a mobile gaming market that's filled with microtransaction-laden free-to-play games, Apple Arcade goes in the opposite direction, charging a subscription fee for unlimited access to a collection of curated games.
The cost of Apple Arcade is fairly inexpensive compared to other subscription services at $4.99 per month, but today it got even cheaper – assuming you're willing to pay for a year at a time. Apple has launched an annual subscription for Apple Arcade that comes in at $49.99 per year, bringing the cost down to about $4.16 per month with everything divided up.
That isn't bad if you can afford to drop the $50 asking price all at once and you know that you're going to keep using Apple Arcade throughout the year. If you're already subscribed to Apple Arcade's monthly plan, switching to an annual plan is a straightforward process. Begin by going into your device's Settings menu, then tap on "Apple ID." From there, select "Subscriptions" and then tap "Apple Arcade" which will show you the two different subscription options and allow you to switch between them.
So, if you're a big fan of what Apple is doing with Apple Arcade, this is a good way to commit to the service while saving about $10 over the course of a year in the process. The annual subscription was first spotted by iFun and it seems to be available in many regions around the world, not just here in the US.
Apple isn't alone in offering subscriptions for mobile games, as Google is doing something similar with Google Play Pass over on Android. Then, of course, we have Xbox Game Pass on PC and Xbox One, which is probably the best example of a gaming subscription done well. Apple Arcade's annual subscription option is available now, so if you're a big fan of the service, it's something to consider.