Apple and Samsung dominate carrier store smartphone sales in the US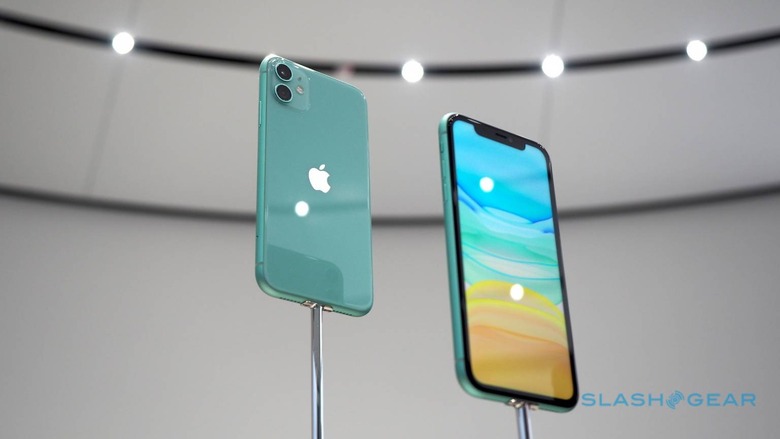 Apple and Samsung continue to dominate smartphone sales in the United States, according to a new report from Wave7 Research. The firm claims that the majority of smartphones sold in-store by the four major US carriers are all from Apple and Samsung, leaving less than 10-percent of the market for brands like Motorola, LG, and others. The report goes on to claim that the iPhone 11 was the most popular phone sold through these carrier stores last month.READ: iPhone 11 Review: When enough is enough
Postpaid phone sales in the United States primarily take place within carrier stores. Verizon, AT&T, T-Mobile, and Sprint are the four major mobile carriers in the US, meaning their stores drive the majority of postpaid phone sales in the nation.
According to Wave7 Research via PC Mag, the vast majority of the phones sold in these stores are iPhones and Samsung models. The report claims that 94-percent of phones sold in Verizon stores in December were Apple and Samsung models; AT&T, T-Mobile, and Sprint had similar figures at 95-percent, 91-percent, and 94-percent, respectively.
Of those postpaid sales, Wave7 claims the Galaxy S10 was the top Samsung phone sold and the iPhone 11 was the top Apple phone sold. The figures change a bit when looking at prepaid, rather than postpaid, phone sales, however. Whereas Apple and Samsung were the top sellers at prepaid carrier Boost Mobile, Motorola and LG both joined Samsung in taking the top sales at MetroPCS.
This difference isn't terribly surprising, however — prepaid customers tend to skew toward consumers seeking less expensive options, making manufacturers like Motorola more appealing. The majority of US mobile customers are on postpaid plans, however, shedding light on the overall phone preferences among US consumers. Well-known phone options like the Google Pixel remain in the minority, having taken only a tiny percentage of phone sales in the US last month.