Apple AirPower charging mat release could be closer than we thought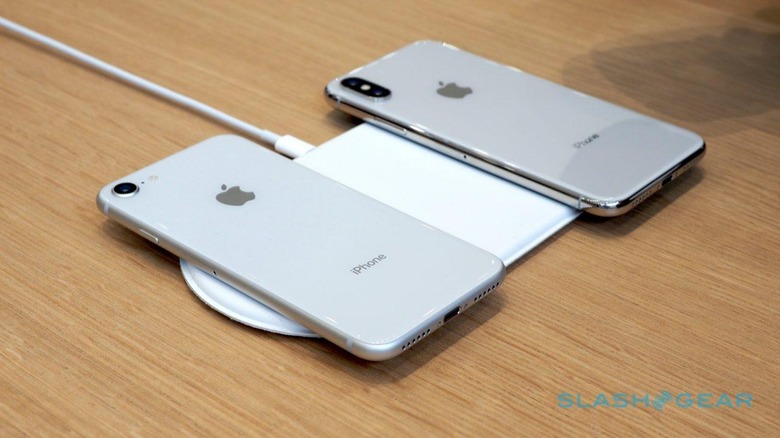 The introduction of the iPhone X was a big deal for a lot of different reasons, but one important one is that it signaled Apple's long overdue adoption of wireless charging. The iPhone X, just like the iPhone 8 and the latest Apple Watch, are Qi wireless charging capable. While that means they can be used with a bunch of wireless charging pads that already exist, Apple has its own on the way that can charge multiple devices at once.
Called AirPower, promotional shots of this wireless charging mat frequently show it feeding juice to an iPhone X, a Apple Watch, and a pair of AirPods (complete with their incoming wireless charging case). For anyone already knee-deep in the Apple ecosystem, the AirPower mat might make a pretty good product, but there's just one problem: We're not sure when it's going to launch yet.
Apple has been mostly silent on the launch date for AirPower, but today, we might have a better idea of when it's coming. According to The Apple Post, which received a tip from someone who claims to work at Best Buy, Apple is targeting a late March release date for AirPower. This also applies to the wireless charging case for AirPods, which Apple reportedly plans to launch simultaneously with AirPower.
According to that tipster, Best Buy will be selling the AirPower mat online and in-store "from day one," though you'll only be able to get the charging case when you're buying a new set of AirPods. This leads to the assumption that only Apple will offer the AirPods charging case as a standalone product. No exact release date was shared, leaving us with a somewhat vague window of time within which these products could launch.
So, assuming this report is true, we should have AirPower in about a month's time. As always, take rumors with a grain of salt, because nothing is official until Apple makes it so. We'll have more details for you as they become available, so stay tuned.