Apple AirPods to ship over next few weeks says alleged Tim Cook email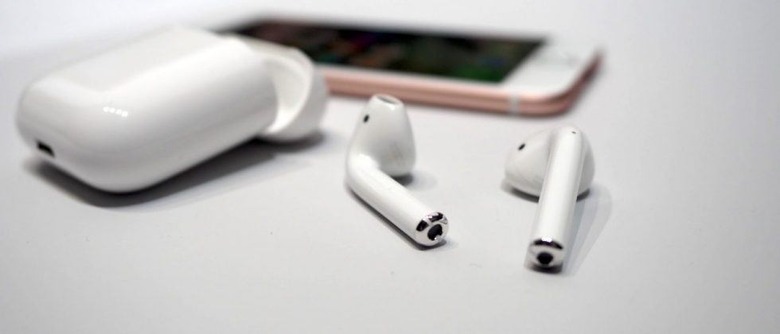 Apple's wireless earbuds, the AirPods, still aren't shipping to customers, and some are getting tired of waiting. A recent email surfaced in which a customer asked company CEO Tim Cook directly when they will be released, and the alleged response from Cook is that AirPods will start shipping "in the next few weeks." Of course, there's no way to know whether the email is authentic, but it offers a small ray of hope.
The email's contents were posted by MacRumors, which says it was forwarded the email. In it, an Apple customer asks for a release date, saying, "I really bought in to the wireless vision you painted. Now I'm stuck waiting with my EarPods but can't charge my 7 at the same time which I need to do at work."
He goes on to ask for a release date so that he can, perhaps, just go buy an alternative product. Per the email contents, Cook allegedly responded with, "Thanks for your note. Sorry for the delay—-we are finalizing them and I anticipate we will begin to ship over the next few weeks."
According to MacRumors, the email's 'full headers' seem to come from Apple's corporate servers — that still doesn't mean the emails aren't fake, though. Earlier this month, rumored surfaced that Apple planned to ship the wireless earbuds in January 2017, though we heard from a source that AirPods may be shipping sooner than that.