Apple AirPods now in Australia, New Zealand, Monday for US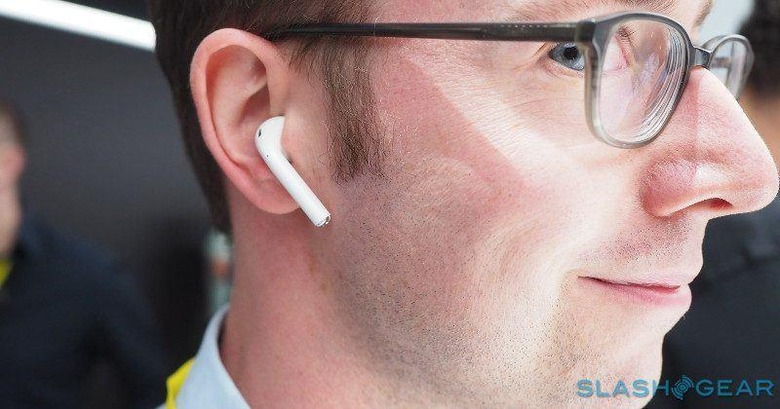 The long awaited, and delayed day for Apple fans and iPhone 7 owners has finally arrived. At least for the very, very early birds in Australia and New Zealand. The Apple AirPods have finally landed in stores as well as on doorsteps as Apple officially starts rolling out its odd-looking completely wireless Bluetooth earbuds. That does mean that a 19th December roll out for the US will be right on schedule for people to grab before Christmas. That is, however, if they don't run out of supplies immediately.
Apple didn't launch the AirPods at the same time as the iPhone 7 because the technology wasn't completely ready yet. Or so the reasoning goes. Thus, new iPhone 7 owners were left with juggling other Bluetooth headsets or with adapters. Either way, there were definitely many disappointed Apple fans who weren't shy about making their thoughts known over the Internet.
The wait, however might have been well worth it, as one proud new owner from New Zealand explains. Audio quality was good and the range was even better, two rare qualities for Bluetooth earbuds. They also work as advertised when it comes to connecting with an iPhone. Just pop them out of the charging case and they're good to go. Taking them off your ear will automatically stop playback.
There are a few things that might feel strange for new users, Redditor Portatort explains. Double tapping to activate Siri is a bit flaky and there is some juggling to do if you want to use only one of the pair. To have a mono experience, one has to put one pod back into the case and then resume playback (since it automatically pauses). Simply holding one piece in the hand and then resuming playback makes the audio play through the iPhone instead.
Unless you already pre-ordered online, getting the AirPods will be an even bigger quest than getting a new iPhone. Judging by reports of lines and extremely limited stocks per store, they are very likely to run out before the day ends.