Apple AirPods 2 changes are on the inside, not outside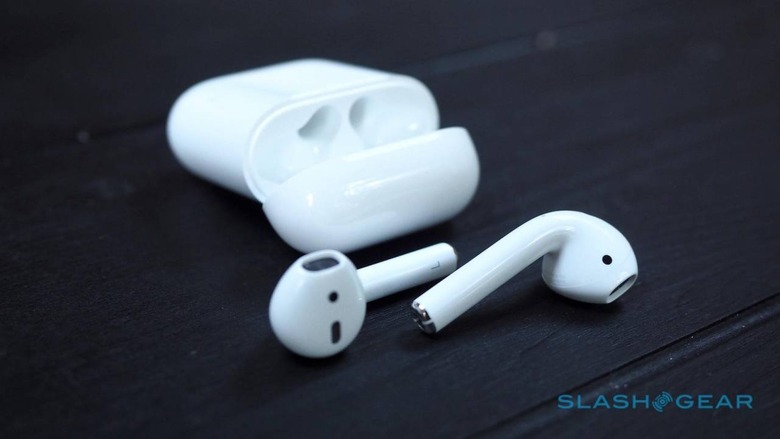 For months now, we've been hearing rumors that claim a refreshed set of AirPods are on the way from Apple. The AirPods we have now were released way back at the tail end of 2016, so it wouldn't be surprising if Apple – which has a habit of releasing yearly refreshes for many of its devices – decides its time for a new model. Today, details about AirPods 2 have leaked out, and though it sounds like Apple's wireless earbuds will go through some significant changes, none of those will be outwardly obvious.
Yes, it appears that AirPods 2 will keep the same design as the current model, so don't expect the AirPod aesthetic to change much (if at all). The major changes will be hidden away beneath that familiar white shell, as today's report claims that the refreshed AirPods will offer deeper bass and more sensors than what we have now.
The report comes from Mysmartprice, which spoke to an unnamed source who says that AirPods 2 will offer more sensors for health features. Health tracking has been a big thing for Apple, particularly with the Apple Watch, so it makes sense that it would look to extend what functionality it can to AirPods. At the moment, heart rate monitoring is the only health feature that has been mentioned.
Mysmartprice doesn't elaborate on its claim that AirPods 2 will offer a "deeper bass response" than the originals, but it does say that these follow-up buds will be available in black and white. Though there won't be any change to the look of AirPods 2, we also hear that they'll be covered in a coating that will provide a better grip, which means you may not have to worry about them slipping out of your ears as easily.
All of that sounds pretty good, but of course, there's a caveat to consider in that this source says Apple's second-generation AirPods will be priced around $200. The $159 price tag for the original AirPods was already enough to get some people to cringe, so launching a new pair at $200 seems like a risky move for Apple.
In any case, current thinking is that we'll see AirPods 2 debut at some point this year, but when is unknown. Apple may very well wait to reveal them until its iPhone event in September, so we could be waiting quite some time before we find out this report is accurate. In the meantime, head down to the comments section and let us know if you'd buy a $200 pair of AirPods.