Apple accused of trying to milk users over iPhone battery replacements [Updated]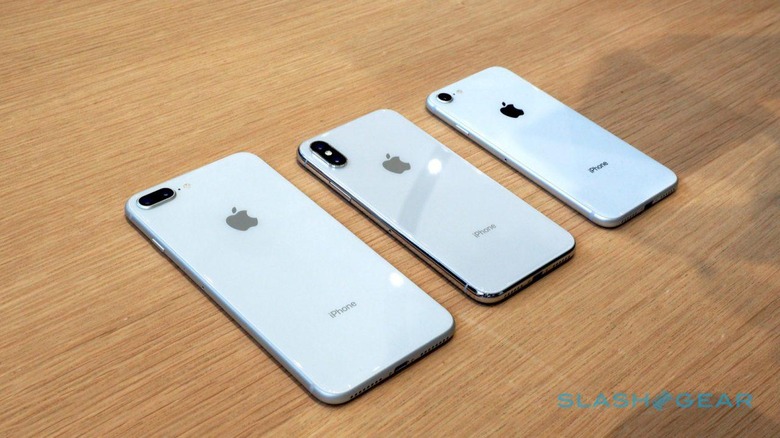 Tim Cook might be only too happy to point out how Facebook betrayed the trust of its users but, months prior to the Cambridge Analytica scandal, Apple had its own high-profile situation to diffuse. It was discovered to be throttling older iPhones over battery concerns, which is admitted and apologized for. It has since then offered discounted battery replacements, but it might not be what it seems. Some iPhone owners are now complaining that Apple service centers are trying to find the smallest dent or flaw to get owners to pay more than what the battery replacement would have cost.
Its new battery replacement program is definitely a financial loss for Apple. It has very little choice after it was caught red-handed artificially reducing the performance of iPhones with older batteries, something it said it did to ensure the stability and safety of the device. The justification never flew for customers, especially when Apple could have at least informed users beforehand.
Thus, Apple put in place a battery service fee amounting to $29 for iPhone models dating back 2014 to present and $79 for any other eligible phones. That replacement has one caveat, however. It says that any damage that impairs the replacement of the battery has to be resolved first. And those usually cost more than the battery replacement alone.
Based on some customer complaints, it seems that Apple service centers are interpreting that requirement very loosely. One customer narrated that he was being charged 200 GBP ($270) for a very small dent on the edge of the phone before the battery could be replaced. Another reported that he was told that his iPhone's front microphone and speaker were faulty, requiring a 250 GBP ($340) replacement first. Neither case seemed to qualify as impairing a battery replacement.
According to an Apple CSR, the company instructed authorized service centers that any and all damage must be repaired first before a battery replacement can be done.
Update: An Apple spokesperson gave us the following statement, and pointed to the company's official policy on iPhone Battery and Power Repair. "When it comes to iPhone battery replacement, if your iPhone has any damage that impairs the replacement of the battery, such as a cracked screen, that issue will need to be resolved prior to the battery replacement. In some cases, there may be a cost associated with the repair."
Part of the issue, of course, is that it's difficult to ascertain from an external examination what internal impact even apparently cosmetic damage could have. Modern smartphones are densely packed, with little in the way of tolerances for internal components to shift. An ostensibly cosmetic dent, for instance, can place unexpected pressure on a battery, circuit board, connector, or other component, leading to issues that aren't obvious until the device is hooked up to a diagnostics system.
It would take Apple opening up the results of that testing publicly to know if that's what happened in these specific incidents; at least one iPhone owner did tell the BBC that he'd been informed that there was audio speaker and receiver damage as a result of the diagnostic tests run, something he contends was not the case. As for the impact of having a third-party repair company handle a fix like a battery replacement, although they might be more accommodating when it comes to existing damage than Apple itself is, there's no guarantee that things like handset waterproofing will be preserved afterwards.
SOURCE: BBC