Apple: 300 million iPods sold, 16 billion songs downloaded and more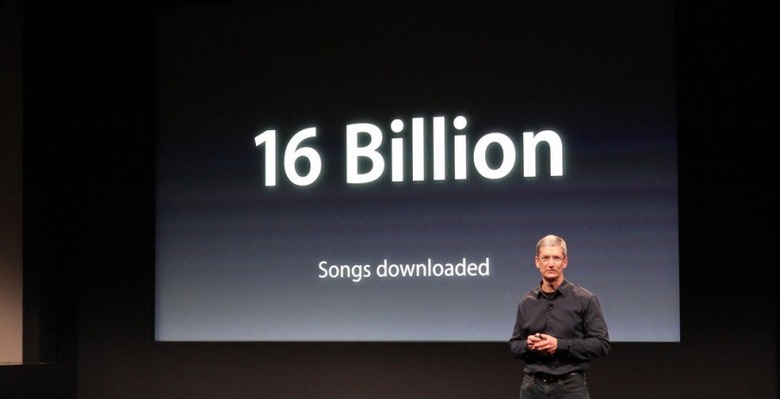 We are live at the Apple event in case no one noticed at live.slashgear.com and while the juicy details still haven't been released Apple is giving us some nice numbers regarding iPod, iPad and iOS sales. They announced well over 300 millions iPods have been sold, with 45 million this past year alone and more. We are waiting for more details so stay tuned for all things Apple and iPhone.
The news doesn't stop here, Apple also announced more than 250 million iOS devices are in the wild, with more than 18 billion apps downloaded thus far. They have all sorts of neat graphs and stats showing just how great Apple really is. We have plenty of photos coming soon so stay tuned.