Apollo 13 will return to theaters for the mission's 50th anniversary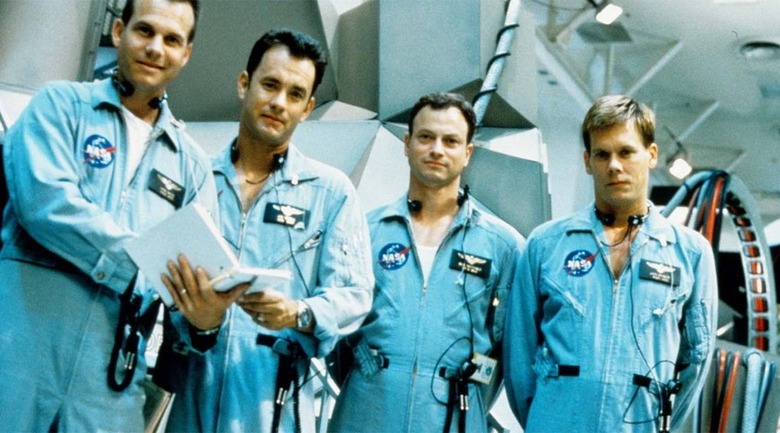 Yet another classic movie is getting a limited theatrical re-release: Apollo 13. The movie will return to theaters in time to commemorate the NASA mission's 50th anniversary; the feature film was released in 1995, more than two decades after Apollo 13's launch in 1970. Apollo 13 was directed by Ron Howard and produced by Brian Grazer.
The movie's re-release will happen through Fathom Events, which announced its plans to bring the movie back to (some) theaters for only three days. In addition to nearly perfectly coinciding with the mission's 50th anniversary, the return to theaters will also happen the same year as the movie's 25th anniversary.
Apollo 13 has a notable cast, including Tom Hanks, Kevin Bacon, Bill Paxton, Ed Harris, Gary Sinise, and Kathleen Quinlan. The movie was a hit with critics and viewers alike; it remains an excellent piece of entertainment to this day. Though you may have a large television at home, the theatrical experience is worth the price of admission for this classic.
The movie will be available in more than 600 theaters across the US on April 5, April 6, and April 8, making this one of the widest re-releases we've seen in years. Tickets are being offered directly through Fathom Events, which enables interested viewers to find the nearest movie theater with showtimes on its website.
A quick search shows a large selection of theaters that will be participating in the re-release, including many in smaller cities. Viewers likely won't have trouble finding a nearby theater where they can watch the movie, but showtimes are limited. Tickets can be purchased now for viewers who want to guarantee they'll be able to get a seat in April.