Apex Legends solo mode now live alongside Iron Crown event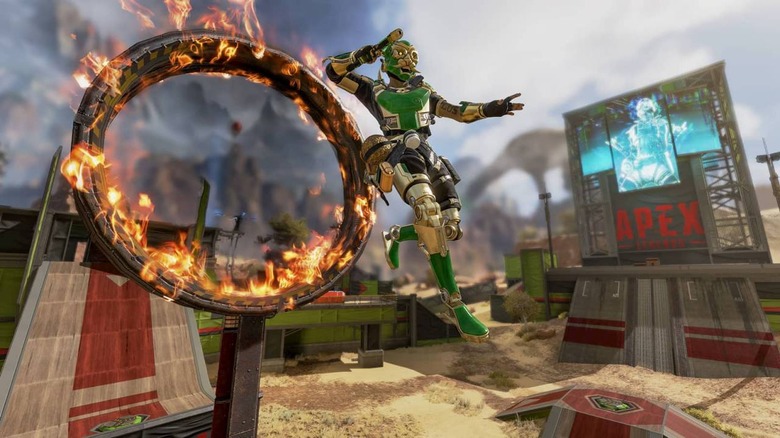 As teased last week, solo mode has come to Apex Legends at long last. Ever since launch, all of the game's playlists have only supported three-man teams – an oddity in the battle royale genre, where games typically give players the choice of playing solo, in pairs with one other person, or in four-man squads. Apex Legends' focus on three-man teams has certainly set it apart from the rest, but almost from the start, fans have been asking for some variety when it comes to squad numbers.
Today, those fans are getting their wish, but unfortunately, solo mode won't be around forever. Solos will only be available in Apex Legends for the duration of the Iron Crown collection event, which is kicking off today. The Iron Crown collection event will run until August 27th, giving you two weeks to try out solo mode before it goes away.
While solo mode is designated as a limited-time event for now, there's a chance it'll become a permanent mode in the future. "We're always striving to ensure healthy matchmaking across all modes, so it's too early to say whether Solos will be permanent or not, but we're going to watch and see what happens," Respawn said in a blog post today, noting that it's "committed to Apex Legends delivering a competitive, three-player squad experience."
In addition to the new solo mode, players will also find that Kings Canyon has changed a bit. Octane has taken over a portion of the map and has "done a bit of remodeling to better suit his adrenaline-seeking tendencies." There's a new mega jump pad course to check out, as well as ring of fire. Respawn says that these changes will persist after the Iron Crown event wraps up, and that we may even see more of these character takeovers assuming the community likes this one.
As with all the other events, there are also a number of limited-time challenges to complete during Iron Crown, along with some limited cosmetics to unlock and buy. Finally, Apex Legends will be hosting a double XP event this weekend that doles out twice the usual XP for top 5 finishes and wins (affecting both regular account and battle pass progression). The double XP weekend kicks off at 10 AM PT on August 16th and runs until 10:00 AM PT on August 19th. For more on today's update, check out Respawn's full patch notes over on Reddit.