Apex Legends Season 4 will add a new Legend named Forge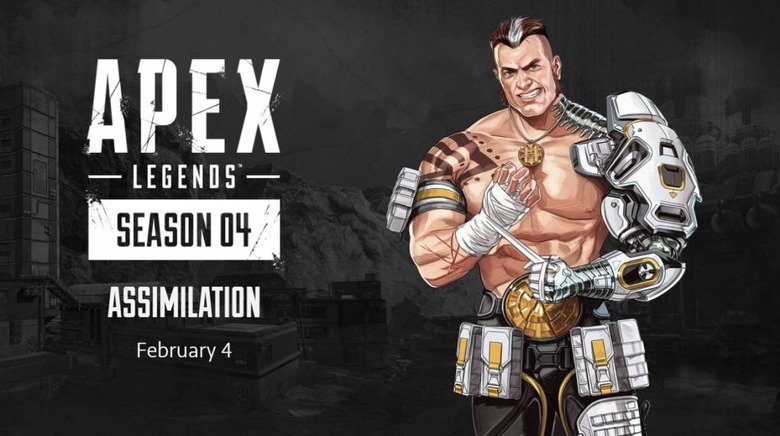 Respawn and EA are gearing up to launch the fourth season of its hit battle royale game Apex Legends on February 4. This new season will bring with it a new battle pass and a variety of new in-game items, including an entirely new Legend named Forge. Respawn describes this new character as 'confident yet humble' with a considerable amount of strength and heavy-duty Shatter Gauntlets.
The game's fourth season is called 'Assimilation' and its new battle pass will bring more than 100 new exclusive items, according to Respawn. These will include new loading screens, music packs, skins, Apex Packs, and other expected things. As well, players can expect a new weapon called 'Sentinel' which is a bolt-action rifle with armor-piercing capabilities.

Beyond the new items, Assimilation will also add a new Ranked series that will feature six weeks of ranked play followed by a 'reset.' The new Ranked season adds a Master Tier and dive trails will be transitioned to a seasonal reward model. The full details on the new Ranked series for Season 4 can be found here.
Season 4 will also bring celebrations for the game's first anniversary. This Anniversary Gift will be available to any player who logs in during the game's first week from February 4 to February 11. The gift includes a one-year loyalty badge, a one-year Origami Flyer charm, as well as 10,000 XP first the first match of the day for each day of the week.
Apex Legends remains free to download and play on PC (using the Origin app), as well as on Xbox One and PlayStation 4. The battle pass, however, isn't free, so you'll need to pay for that if you want to get al of the rewards possible.