AOL Instant Messenger is officially dead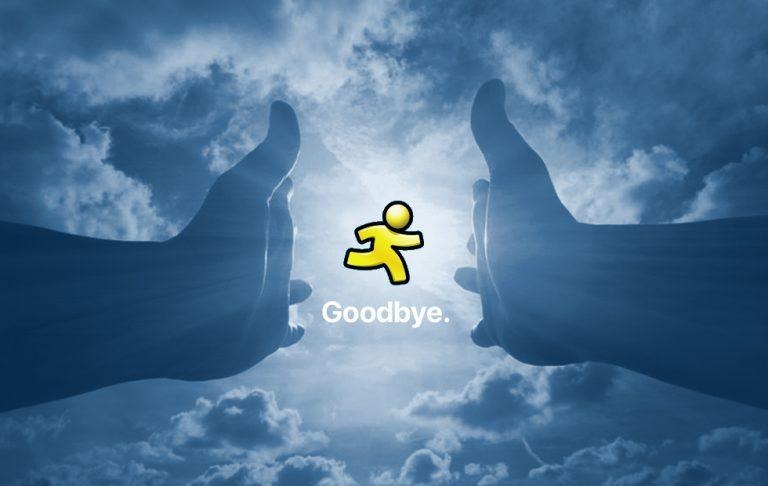 After more than 20 years, AOL Instant Messenger is officially dead. We've known this day was coming for some time now – AOL originally announced its plans to shut down AIM back in October, but now the day has come. As of this morning, AIM has been shut down for good, so hopefully you got one last chat session in before it went dark.
While AIM fell out of popularity some time ago, there was a period of time where it seemed like nearly everyone was using it. It initially launched as a service attached to AOL's internet offerings, but in 1997, AOL spun it off into a standalone app. A large number of today's 30 and 40-somethings can more than likely recount stories of late nights spent chatting with friends through AIM.
AOL doesn't give a direct reason for shutting down AIM. In an FAQ centered around the shut down, AOL merely says that it will now look to create more "life-changing products." Here's the statement in full:
Why is AIM shutting down?

We know there are so many loyal fans who have used AIM for decades; and we loved working and building the first chat app of its kind since 1997. Our focus will always be on providing the kind of innovative experiences consumers want. We're more excited than ever to focus on building the next generation of iconic brands and life-changing products.
The reason for AIM's shut down is fairly clear, though. In recent years, the way that we communicate online has changed, and whether people have jumped to a service like Facebook Messenger or chosen standalone apps like Discord and Skype that offer more in-app features, it's obvious that AIM wasn't keeping up with the times.
AOL says there is no replacement product planned for AIM, and it does indeed seem unlikely that we'll see the company attempt another messaging app anytime soon. Are you going to miss AIM? Head down to the comments section and tell us what you think!