AOC i2757fh HD borderless 27-inch IPS monitor launches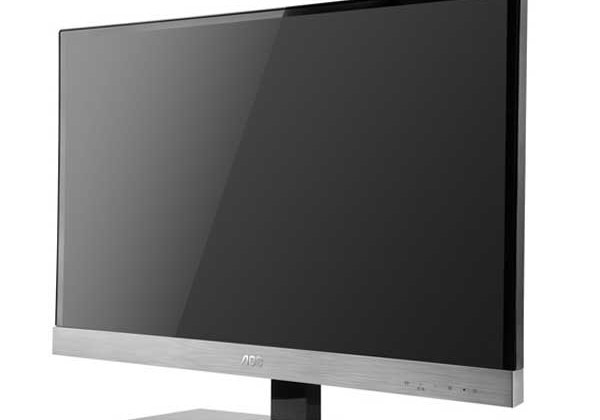 In the past one of the things that made computer displays rather unattractive were thick bezels running all the way around the display. Displays are getting away from those thick bezels and offering designs that push the glass all the way out to the edges of the screen. AOC has unveiled the new display that is borderless and impressively thin called the i2757fh.
This display is a 27-inch IPS unit with a 2 mm thick bezel. The thin bezel gives the screen a borderless appearance, and the IPS technology allows for consistent and uniform color at all viewing angles. The display has a unique look-shaped stand that allows the display to be used as a photo frame without a base. The unique stand can also be used as a height-adjustable display that detaches the button press.
The display supports full HD resolution with a native resolution of 1920 x 1080. The display promises to consume little power and has a 5 ms response time. The dynamic contrast ratio for the screen is 50,000,000 to 1. The display has rear-facing ports and supports 16.7 million colors. Connectivity includes dual HDMI ports and a VGA port.
The display also boasts integrated speakers and has an eco-mode. The screen will work with Windows or Mac computers and visually looks a lot like an Apple product. The MSRP for the display is $349. AOC is offering the monitor at retail and online at a special price of $299.99.