AnyFix will charge 80% of cell phones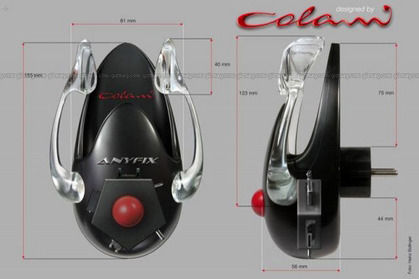 The problem with cell phones is that it seems like every one of them requires a different charger. Apparently Italian Professor Luigi Colani saw this not as a problem, but an opportunity.
The result of this golden opportunity is the AnyFix universal mobile phone charger. Reportedly, the AnyFix can charge more than 80% of the cell phones currently on the European market.
We will likely get our first look at the AnyFix during CEBIT later this week. More details will likely come then.
AnyFix universal mobile phone charger [via ministryoftech]