Any.Do goes anywhere with new web app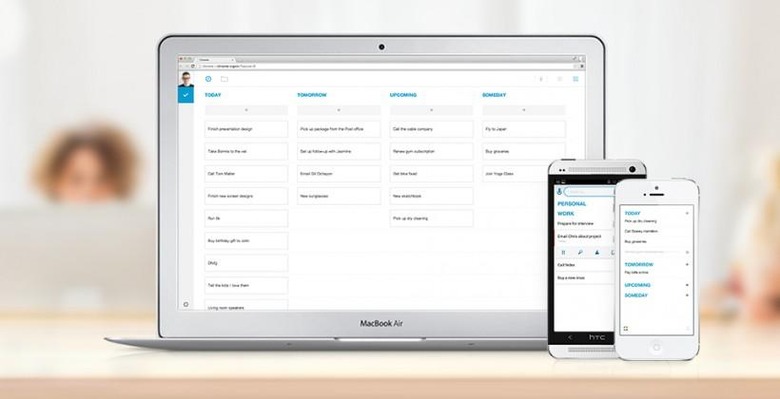 Any.Do, who already provide a great cross-platform to-do list, are broadening their horizons. With their new web app, Any.Do is giving you the freedom to set goals and schedule tasks anywhere you like. Rather than having to download an app to your smartphone, you can just bookmark their service and access it from any where, any time.
It provides the same functionality you've come to appreciate with Any.Do, where you'll enjoy the same task list you find via mobile. With Focus View, you get a single list with the sole aim at getting you accomplishing. If you're into multiple lists, Any.Do's web app will be one you need to check out.
Their Planning Mode provides a view of multiple lists all at once, and lets you move tasks across lists. It's a smooth, easy way to manage multiple lists at once, and could be a great way to seamlessly manage a team or parent list with sub-lists for better productivity.
With over 10 million users, Any.Do has been long for the web. CEO Omer Perchik said "Web is a huge market we haven't even touched yet", and noted the company was excited to see so many use their service for the first time. While they do have a Chrome extension, their web app is the first time they're breaking free from dedicating their service to an app or extension. Available now, Any.Do's web app is great for existing users or new users alike.
Source: Any.Do