Another Working Apple I Computer Heads To Auction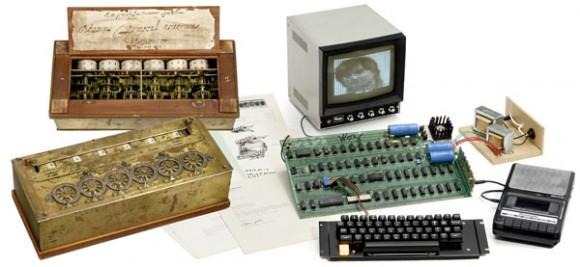 There are a lot of people around the world who like to collect historical pieces of technology created in decades and centuries past. Some of this old technology is purchased at auctions such as the one operated by a company called Breker in Germany. This is the auction house that sold a 1976 Apple I computer last year for $640,000. There are only six surviving Apple I computers known to be in working order.
Another of these working machines is set to hit the auction block in Germany with Breker. This particular example is in working order and is expected to fetch somewhere between $260,000 and $400,000. This example appears to be missing its wooden case, but does include a monitor, keyboard, processor board, and the tape player. The auction will also have the Apple Lisa-1 computer from 1983.
This machine was the world's first computer controlled using a mouse and was only produced in 1983. This particular machine is expected to bring somewhere around $20,000 and $40,000. The auction will also have a computer that's even older than that original Apple I computer. This particular computer was built by Nat Wadsworth in 1973 and is called the Scelbi-8H. It was built around Intel's first eight-bit microprocessor.
Only 200 of those devices were produced and only three have survived, it is expected to bring as much is $25,000. An Altair 8800 is also on the on the auction block and is expected to fetch as much as $5000. The auction will also have some older technology, much older in fact with the world's first mechanical calculator with digital carryover on the auction block built by Blaise Pascal. This mechanical calculator is from 1642 and is known as the Pascaline. Only about 20 of those were constructed and 10 still exist. It's expected to fetch as much as $260,000 at auction.
[via Breker]