Another boost for Blu-ray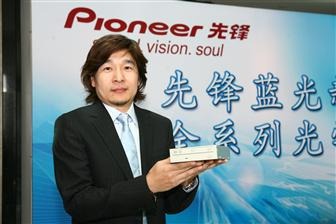 One of the unfortunate things about being an early adopter is that you tend to fork over a lot of cash for technology that might not even stand the test of time. Such is the case with the current format-war contestants. However, an announcement by Pioneer yesterday might just make jumping on the Blu-ray bandwagon a bit easier on your wallet.
Yesterday Pioneer showed off their new Blu-ray Combo drive model BDC-S02. What's the big deal about it? The price tag is only $299, that's a pretty big deal. So far that's the cheapest Blu-ray drive on the market. In addition to regular DVDs and CDs, it will also play BD-ROM, BD-R, BD-R DL, BD-RE and BD-RE DL disks.
Unfortunately, like with most great products, it's not releasing in the US just yet. It will be launched immediately in China, and released soon after to the rest of the world.
Pioneer unveils $300 Blu-ray Disc Combo drive [via tgdaily]