Anonymous celebrates Guy Fawkes Day with reported PayPal hack [UPDATE]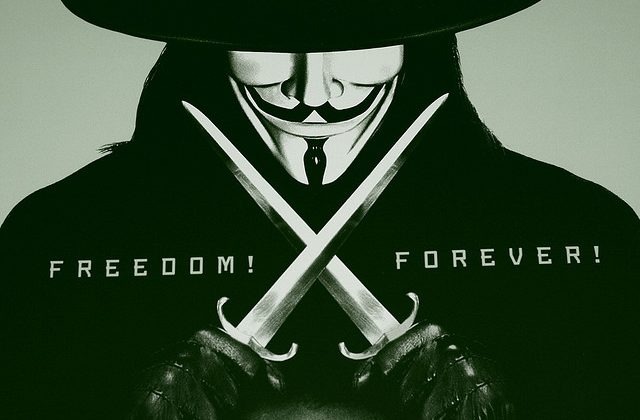 In case you don't remember, today is Guy Fawkes Day. Anonymous is trying to make sure that you remember the fifth of November, taking to Twitter today to announce that it has hacked PayPal and made off with nearly 28,000 passwords. According to The Next Web, Anonymous posted these passwords (along with usernames and telephone numbers in some cases) to Private Paste, though at the time of this writing the page linked to by the AnonymousPress Twitter account has been taken down. [UPDATE: PayPal responds below.]
PayPal says that it is currently investigating the claims of a breach, but so far the company hasn't found any evidence that it has been hacked. SEE: quote below. That isn't all Anonymous has been up to though, as the BBC reports that Symantec is looking into claims that it has been hacked as well. Over the weekend, sites belonging to NBC, Lady Gaga, and the Australian government were compromised in an apparent protest for Guy Fawkes Day.
"It appears that the exploit was not directed at PayPal after all, it was directed at a company called ZPanel. The original story that started this and was retweeted by some of the Anonymous Twitter handles has now been updated." – PayPal Spokesperson
Guy Fawkes, who attempted to blow up the House of Lords in an effort to kill King James I back in 1605, has become something of a legend within Anonymous, thanks to 2005's V for Vendetta. "Members" of the group often wear Guy Fawkes masks that were used in the movie when they appear publicly, and indeed, a few of the websites displayed the famous Gunpowder Treason rhyme after being compromised. "Remember, remember the fifth of November, the Gunpowder Treason and Plot," the rhyme commands. "I know of no reason why the Gunpowder Treason should ever be forgot."
A number of the sites that were reportedly compromised in this Guy Fawkes protest are now back to normal, but you can bet that Anonymous is pleased with the attention it has received this fifth of November. Even though PayPal hasn't confirmed that it was hacked, it might not be a bad idea to switch up your password if you happen to be a customer. Knowing Anonymous, this won't be the last we hear of the hacktivist group today, so keep it tuned here to SlashGear for more details.