Anker PowerWave 7.5 ride the wireless charging wave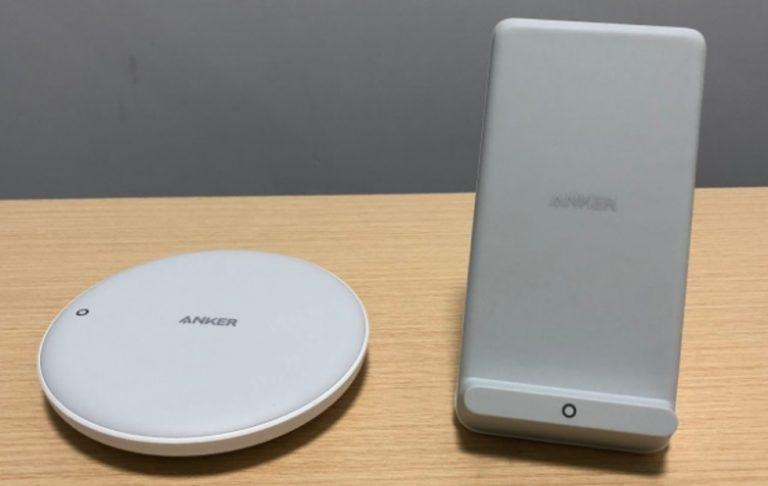 Although long available in some phones, it hasn't truly become a universal feature. With Apple's adoption, however, it is expected to become so. The influx of new smartphones at MWC 2018, some of which do support wireless charging, is perhaps indicative of that trend. As one of the more popular manufacturers of third-party power solutions, Anker is in a position to capitalize on that wave. Which is why it has timed its announcement of its PowerWave wireless charging system just right, to give buyers of these new smartphones a wireless option for juicing up their new darlings.
The first two members of Anker's new line is the PowerWave 7.5 Pad and PowerWave 7.5 Stand. Their names are pretty self-explanatory, they come in a circular, horizontally flat pad as well as an angled stand. While the Pad is better looking, it isn't as practical as the Stand.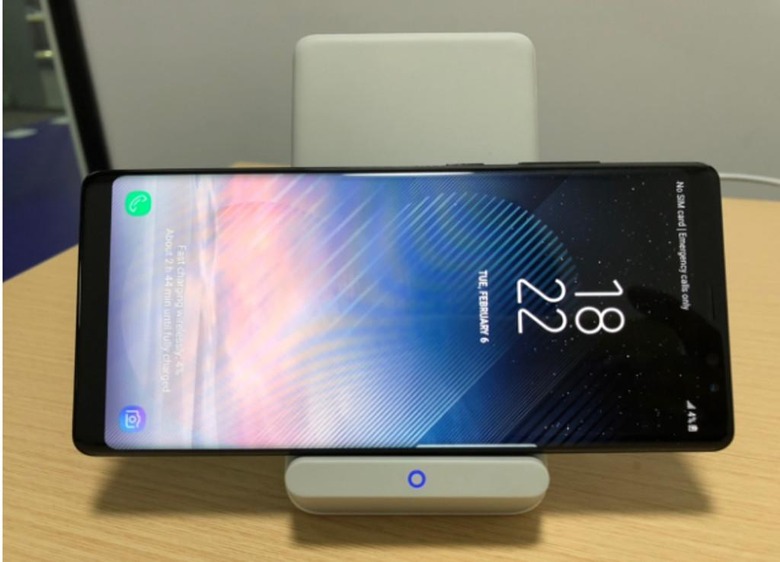 With the Stand, you can continue using the phone as normal, even having access to features like Face ID or iris recognition. Perhaps more importantly, the Stand's dual charging coils allow you to position the phone in landscape mode for viewing videos.
The "7.5" part is a bit confusing. It doesn't exactly max out at 7.5W. In fact, it delivers the 10W that a Galaxy Note 8 needs for fast charging. The 7.5 might be a reference to its compatibility with an iPhone X, which has a threshold at 7.5W.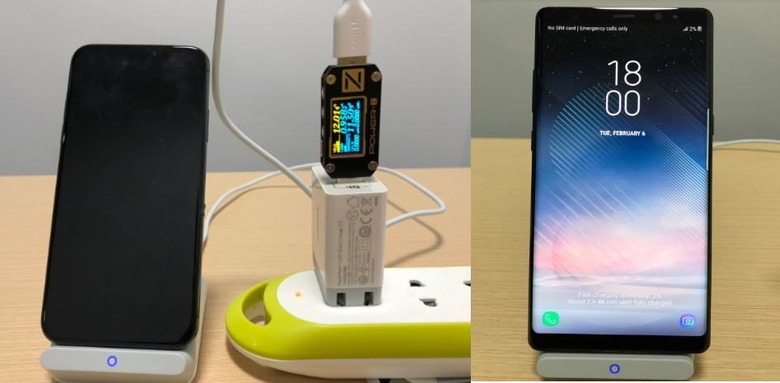 Of course, it isn't compatible with just those two phones. Anker doesn't explicitly mention it but, since it's compatible with the iPhone X, it uses the Qi wireless charging standard. Which means you can also use it on the new Nokia 8 Sirocco and the Sony Xperia XZ2, the newest entries to the wireless charging family. No word yet on when the Anker PowerWave 7.5 wireless chargers will be available or for how much.