Anker Nebula Capsule 2 projector adds Google Assistant and USB-C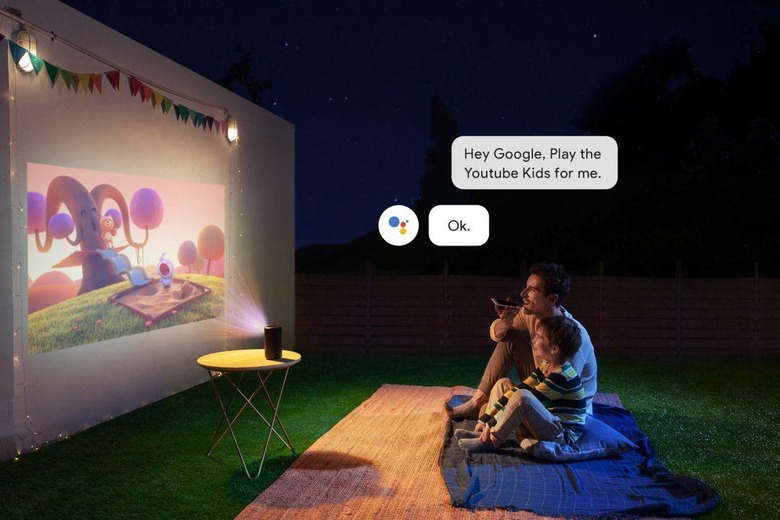 Anker has introduced the new Nebula Capsule 2, an update to its original Nebula Capsule projector. The new device features some notable changes over the first model, not the least of which is the addition of USB-C instead of micro USB. The company will be launching its new product on Kickstarter and hopes to ship it to buyers early next year.
The new product was revealed during Anker's event this evening, during which time it revealed plans to launch a sequel Nebula Capsule projector, as well as a new speaker and wall charger. The updated projector will feature a decent enough 1280 x 720 resolution, as well as support for Google Assistant.
The new model will be able to autofocus the image in about a single second, according to Anker, which has updated the connectivity with USB-C. This follows the original model launched on Kickstarter around this time last year. The device's portability and small size were billed as two of its biggest features, enabling users to watch content in a variety of places.
As with the original model, the new Anker Nebula Capsule 2 features Android TV, but packs support for Google Assistant. The device has 200 lumens of brightness, which is double the original's output, plus an 8W speaker versus the original's 5W.
According to The Verge, Anker will be offering the Nebula Capsule 2 on Kickstarter for $400 as an early bird offering. The eventual planned retail price isn't known, though.