Animal Crossing: New Horizons is getting its very own Direct this week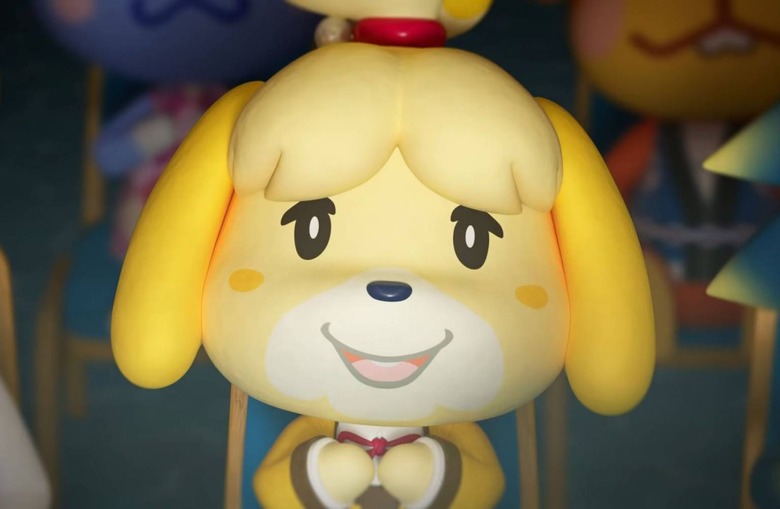 If you're looking forward to the release of Animal Crossing: New Horizons next month, then you'll definitely want to tune into the next Nintendo Direct. Nintendo has announced a new Direct livestream that's entirely devoted to Animal Crossing: New Horizons. We'll see the Direct premiere tomorrow, but as always, Nintendo is tight-lipped about what will be discussed during the presentation.
Nintendo says that the New Horizons Direct will start on February 20th at 6AM PT/9AM ET and will run for roughly 25 minutes. During the show, the company says we'll get "an in-depth look at Nook Inc.'s Deserted Island Getaway Package," but beyond that, the company isn't saying much.
That isn't really surprising – after all, Nintendo wants us to actually watch the Direct tomorrow, so it doesn't want to reveal all of the details ahead of the Direct. Considering past Directs that have been devoted to a single game, we can probably expect a deep dive into all of the activities players can do on Tom Nook's island, whether that's interacting with villagers, digging up fossils, or collecting fruit.
This New Horizons Direct comes at a good time. Despite the fact that New Horizons is launching on March 20th, we haven't seen a whole lot from the game just yet. Devoting an entire Direct to discussing the game's features is a good way to get more information out there during a time when Nintendo should definitely be building hype.
At this point, it seems that Animal Crossing: New Horizons is the biggest first-party Switch release for the first half of the year, so here's hoping it's a good one. You'll be able to watch the Direct tomorrow over on Nintendo's YouTube, but as always, we'll be covering all of the big announcements here at SlashGear once the Direct is over.