Animal Crossing Mobile details tipped for Nintendo Direct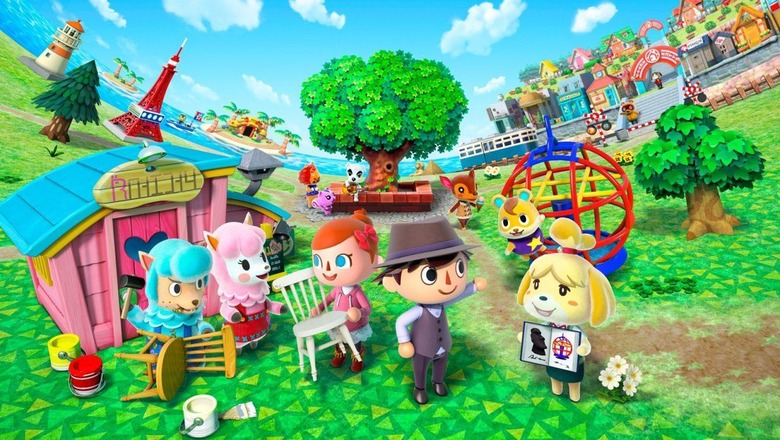 Nintendo has a busy few weeks ahead of it, between Super Mario Odyssey launching this Friday, Pokemon UltraSun and UltraMoon launching next month, and the quickly-approaching holiday shopping season. Still, it's decided to take some time out of that busy schedule to talk about something we haven't heard from in quite some time: Animal Crossing's incoming mobile game. This new mobile launch will be the focus of the next Nintendo Direct, which will be hosted later this week.
In an announcement to Nintendo's Japanese site today, the company revealed that it will broadcast a new Nintendo Direct on October 25 at 12 PM JST. That translates to 8 PM Pacific and 11 PM Eastern on October 24 here in the US, so it's going to be a late night for some Americans who want to know more about Animal Crossing's first mobile game. There's no word on if there will be an English-language broadcast, but in any case, what Nintendo has will be shown on its YouTube channel.
If you're hoping that we'll see anything about Animal Crossing on Nintendo's other platforms (namely the Switch), then you should temper those expectations now. Nintendo says that it won't be sharing any information about Animal Crossing on other platforms, so this will be a strictly mobile-only affair.
Even though we've known about the existence of Animal Crossing mobile for quite some time now, we know almost nothing about the game itself. This 15-minute Nintendo Direct should do something to fix that while hopefully also delivering a release date. Back before the launch of Fire Emblem Heroes, Nintendo delayed the launch of Animal Crossing mobile, revealing that it planned to launch the game before the end of its FY2018.
Fire Emblem Heroes has turned into at least a reasonable success for Nintendo, so it'll be interesting to see what it can do in bringing Animal Crossing to mobile devices. We'll find out what Nintendo has planned soon enough, so stay tuned for more.