Angry Birds updates with new game mode and 15 new levels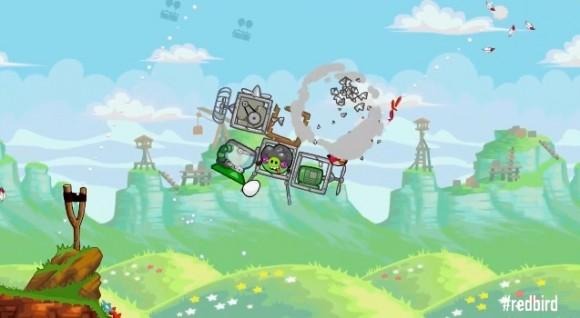 Rovio has outed a big update for its popular Angry Birds title. One of the most-downloaded games of all time now has a new gameplay mode, 15 new levels, and even 73 new "pig contraptions" taken straight from Rovio's spinoff game Bad Piggies. If you've been finding yourself getting bored lately with the bird-flinging game, this could renew the lasting appeal for you.
The new gameplay mode is called Egg Defender, and it gives the Red Bird special powers to attack the pigs. Of course, Rovio doesn't want to spoil anything, so your only hope to find out all about it is to play the new mode for yourself to see what's new.
Rovio also teased moving targets, which we get to see a little bit in the video below. Rovio says that the Red Bird "faces wave after wave of Bad Piggies in their crazy contraptions." However, the Red Bird "now has some magic feathers from the Mighty Eagle himself – giving Red incredible new powers as he darts toward those pesky pigs at incredible speed!"
So it seems we'll get treated with an Angry Birds/Bad Piggies crossover, which isn't too surprising, but gamers will now be able to fling birds at the green pigs in their flying vehicles, which should definitely make for a unique experience for Angry Birds fans, as well as provide players with a little bit of a challenge. As for us, we're still trying to keep up with all the new updates and levels that we have yet to get through.
SOURCE: iTunes App Store, Google Play