Angry Birds Friends puts a social spin on Rovio's popular game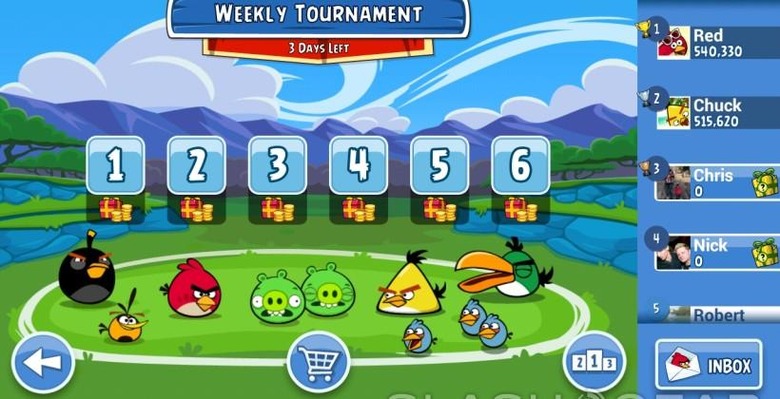 As promised nearly a month ago, Rovio has launched a spin-off of its popular Angry Birds game called Angry Birds Friends, which puts a social spin to the bird-flinging game. The game integrates with Facebook so that you can challenge your friends to see who can get the highest score possible on each level.
This is similar to the Facebook version of the game that you can play in your web browser, but the mobile game is standalone, meaning that scores won't sync with the browser-based version. The new game has weekly tournaments, as well as the usual Facebook game features that you'd find elsewhere, such as sending gifts to friends and posting your achievements through a status update.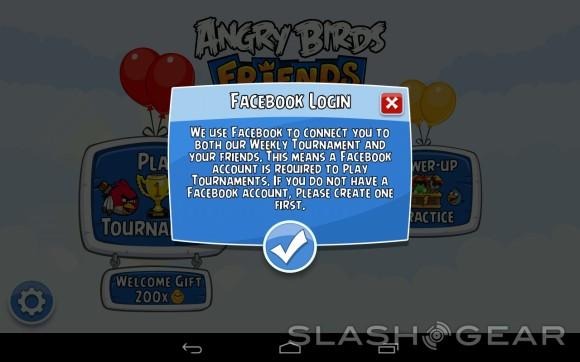 Unlike Rovio's latest Angry Birds titles, there doesn't seem to be any new physics concepts added on — it's the same Angry Birds game that you've known and loved for the past few years, except you get to battle your friends in order to see who takes the crown for the ultimate Angry Birds nerd.
The game only comes in a free ad-supported version, but it's available on both iOS and Android right now, so if you feel like rebooting your Angry Birds obsession from yesteryear, now would be a good time to do so and get some friends to tag along with you.