Angry Birds Epic: a turn-based RPG
Over the weekend, Rovio teased "the most epic soft launch ever", an epic Angry Birds edition teased with a solid medieval theme and precious few (nary any) details. The folks at Kotaku have scored some additional details, and say the next game — aptly named Angry Birds: Epic — will be a turn-based RPG.
Speculation about the teased next iteration of the game assumed it would be medieval themed, hence the trailer, and otherwise just like the other Angry Birds games we've seen from Rovio over the franchise's history. A role-playing game is a surprising turn of events.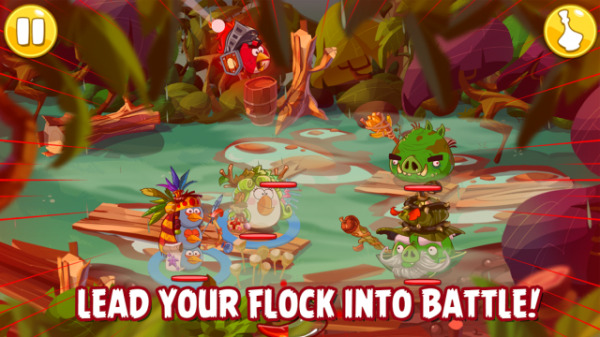 The game is said to feature turn-based combat, according to Kotaku, and "an extensive crafting system." Surprising, yes, but not too hard to imagine, given the nature of the game. There will likely be far more story to this version of the game than past ones, though specific details are still lacking.
Gamers will reportedly be able to make armor, weapons, and potions, and will be able to purchase and win resources for such crafting. As promised, the game will first launch in Canada and Australia later on this week in the iTunes store, with the final version of the game launching for all other users sometime later this year.
SOURCE: Kotaku