Android Wear 2.0 Apps Must Be Installed Separately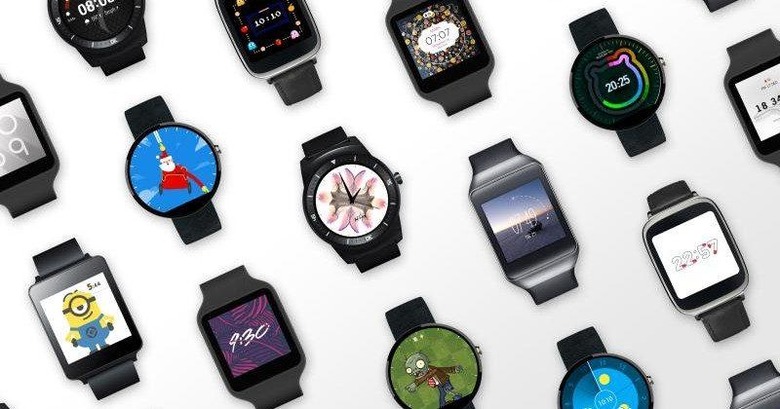 It seems that Google's next version of Android Wear is shaping up to be rather controversial. In addition to being delayed to 2017, affecting sales of devices and confidence in the platform, tiny details about Android Wear 2.0 are starting to pop up, causing some developers no small amount of disappointment and distress. Googler Ian Lake, yes the same Ian Lake that gave the bad news about Night Light on Android 7.1, revealed that, starting with version 2.0, Android Wear apps must be installed from the smartwatch Play Store instead of being automatically pulled in by the companion smartphone app.
In the current existing version of Android Wear, the way to install smartwatch apps is through the smartphone. Users install an Android app that comes with an Android Wear version, and the latter gets automatically installed on the smartwatch. According to Lake, in Wear 2.0, users will have to go into Android Wear's version of Google Play Store on the smartwatch, regardless of whether the equivalent app is installed on the Android smartphone or not.
This new system is a two-edged sword for both developers and users. On the users' side, they have better control of what apps get installed on their smartwatches. If they don't want the Android Wear version of an app they installed on their phone, they won't be forced to have it. For developers, this means that they will be able to develop and package an Android Wear app, even without a regular Android app companion.
On the downside, this also involves more work for both, in case they want to have both phone and smartwatch apps installed. Users will have to perform two installations, one on the smartphone and one on the smartwatch. Developers will have to also separately update and keep both versions in sync.
Lake assures developers that the decision was made from user studies, where smartwatch users showed they didn't like the current companion app model. He also explains that, to make discovery easier, Android Wear apps that have phone counterparts already installed will show up at the top of the list.
That said, Android Wear 2.0 is already turning out to be more work for developers anyway. They will inevitably have to switch over to the new app model if they want to push out updates in the future, as Wear 2.0 is not backwards compatible with the current 1.x version.
SOURCE: Google+
VIA: 9to5Google