Android TV now unofficially supports x86 PCs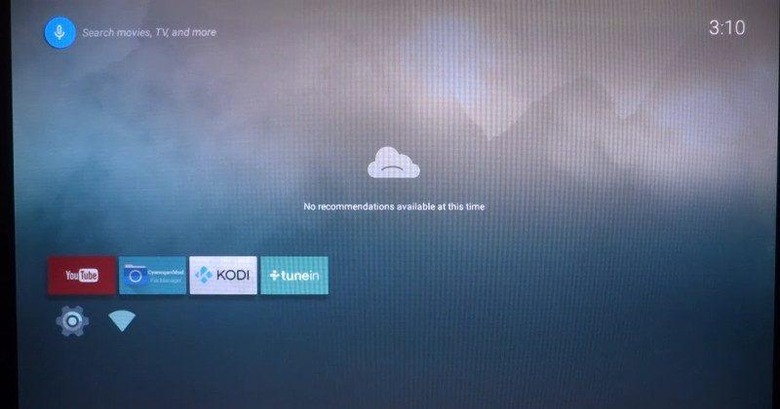 Ever have a few of them HDMI PC sticks or mini/pico PC boxes lying around and can't think of something new to do with them? Well now you have one more. Geek Till it Hertz, the very same that brought Android TV to the new Raspberry Pi, has now done the same for x86 machines. That practically means that you can now install, unofficially of course, Android TV on any Intel or AMD PC to transform them into specialized multimedia computers, for fun or hacking.
Android was primarily designed to work on ARM-based devices. Google would later add official x86 support to cater to a few Intel-powered tablets and smartphones, but the x86 architecture remains on the sidelines. That is why projects like Android-x86 and, more recently, Remix OS, still have a reason to exist in that regard.
That is especially true for more customized versions of Android, like Android TV. This particular incarnation can only be found inside TVs and small boxes, all of them running on an ARM processor or similar. With the increasing number of HDMI computing sticks, dirt cheap mini/pico PCs, and similar x86 devices, the temptation to put Android TV on it is just too strong to deny.
Luckily for the less adventurous, Geek Till it Hertz already did the heavy lifting to make that happen. Already at its second build, this unofficial Android TV x86 port is described to almost work. That is, now the interface properly looks like an Android TV instead of a blown up tablet, Wi-Fi works, the Settings app work, and some apps can be installed and does work. Kodi was noted to work flawlessly while YouTube videos are a hit or miss.
Of course, some might question the purpose of such an endeavor, considering PC users can simply install apps like Kodi (formerly XBMC) or Plex to achieve the same effect. But where's the fun in that? Plus, it opens the door for the possibility of such Intel-powered devices that could ship with Android TV already installed by default. Presuming it reaches a decent working level.
SOURCE: Geek Till it Hertz