Android Sound Amplifier personalizes volumes for those who need it the most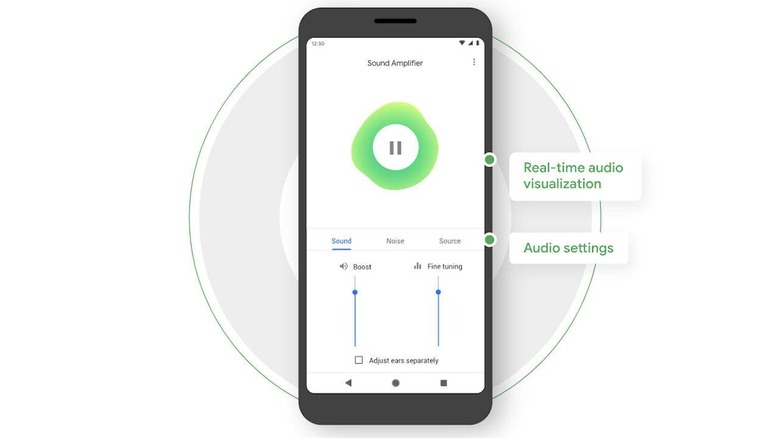 A lot of the focus in mobile technologies have centered around visual and sometimes haptic aspects of the experience. For some people, however, sound is just as important or sometimes even more important. Smartphones can help us experience the world on a different level or, for those with impairments, on a normal level. That's why Google is now putting the Android platform to use in enabling not just those with visual problems but hearing loss as well to allow them to connect and feel connected with other people and other things.
Different people hear in different frequencies, a principle that audio accessory makers are now taking into account. Simply raising volumes for those with hearing problems is an easy but ineffective and sometimes even insulting solution. To really empower these people, you need to give them tools to control how the world sounds around them.
The Sound Amplifier Android app practically condenses volumes of studies and research on sound into a few simple controls. Almost like an easy-to-use equalizer, the app lets users adjust frequencies to hear certain classes of sounds better, from voices to TV to music and more.
Sound Amplifier is a separate app you can install and launch like any other app to save you from having to dig through Android's accessibility settings just to use it. You don't need any specialized equipment either, just your Android phone running 6.0 Marshmallow or later and some headphones. The clean and simple interface of the app not only makes it easy to turn controls up or down but also visually see the sound the app hears and the adjustments it makes.
Sound Amplifier is Android's second accessibility app designed to assist those with hearing loss. Launched just last May, Live Transcribe puts captions on anything and everything your phone hears, including animal sounds. That is useful for those can't hear completely or don't want to bother with almost inaudible sounds while Sound Amplifier is for those who need some help to hear sounds outside of their hearing range.