Android reaches 1 billion device activations milestone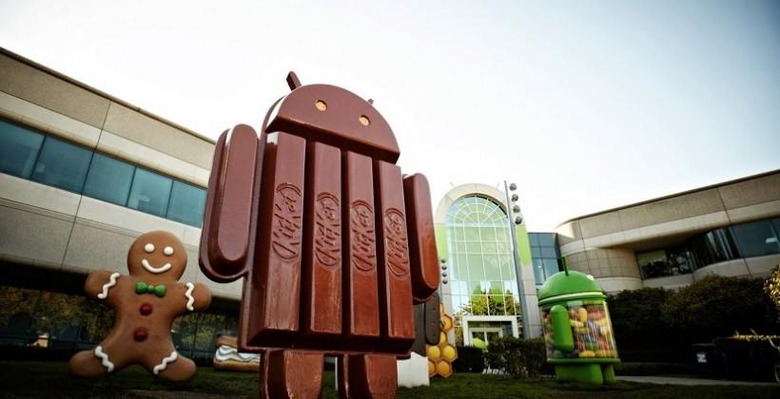 Android's Senior Vice President Sundar Pichai has tossed out a couple of announcements about Google's mobile operating system today, first bringing quite a bit of surprise with the revelation that Android 4.4 will be named Android KitKat after the same-name candy bar. He also revealed that Android has reached a new milestone, with over 1 billion activations to date.
Pichai took to his Google+ page today to discuss a recent trip he took to Asia, meeting up with Android partners in a couple different countries. Upon his return, he snapped a picture of the glorious new chocolate-centric Android 4.4 KitKat statue, which you can see above, and proceeded to announce a new bragging point for Google's mobile operating system: the 1 billion activations milestone.
There's a smattering of thanks yous, a talk of "tremendous ecosystem momentum," and such. What the milestone serves to represent is a very fast growth rate for Android, something moving at such a clipped rate that the past three months collectively represent more than 100 million Android device activations, with Google having announced almost 900 million at its 2013 I/O event earlier this year.
The expectation was that Android would hit this milestone by the end of the year — or perhaps very early next year — but the numbers show that the ecosystem is flourishing, in no little part thanks to emerging markets. Exciting? Yes. And if Google stays consistent, we'll likely being see Android KitKat arriving next month.
SOURCE: Sundar Pichai