Android Q AMA reveals desktop mode vision, time-based dark mode problem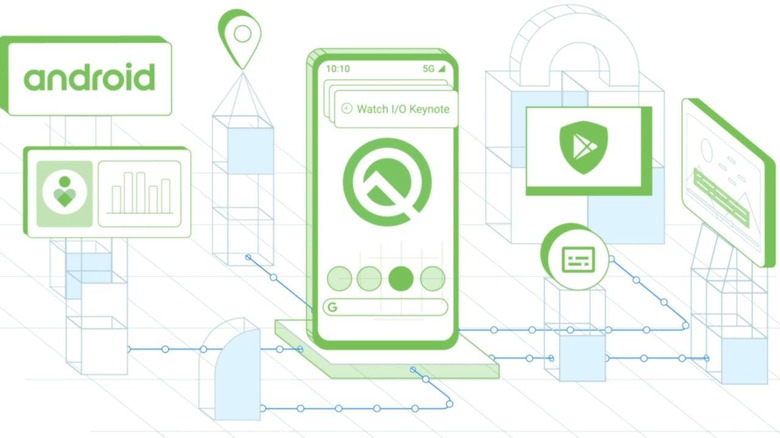 In just a few weeks, Google is expected to finally reveal not just Android Q's full name but also its final form. No need for leaks here since Android's open source nature has practically made those new features and changes visible to everyone willing to dig them up. What the public isn't privy to, however, is the thinking that went behind those. Fortunately some of the engineers behind Android Q have gone on Reddit to answer some of those questions, hopefully to the satisfaction of Android users.
One of the rather unexpected discoveries in Android Q is the new Desktop Mode. It's something that some Android developers and users may have been dreaming of for years. It basically turns Android's interface into a desktop on a large screen with hopefully windows Android apps. Those apps, however, may not be ready for that situation, which is why Google is providing this desktop mode.
In other words, Google is providing Android Q's "desktop mode" as a developer tool for testing apps in such scenarios and more. It's not something meant for end users like Samsung's DeX but it could be the launching pad for something similar if OEMs want to. Though if Google itself won't be pushing the development and refinement of this mode, there might be little motivation among manufacturers to do things on their own.
There have also been some concerns about Android Q's Dark Mode. It currently can only be activated manually or with the battery saving mode. Users on Reddit have asked if it will be possible to toggle it automatically based on sunrise and sunset times. The engineers replied that they're looking into the matter but, as it stands, it won't be automatic in Android Q. The reason, they say, is the complexity of the algorithm and the need to be aware of the phone's location at all times.
Android Q will be bringing these and other changes but the developers have already hinted at some of the things that users and developers alike might want to wait for in Android R. That includes more improvements to screenshots and screen recording. As for the new native gestures, third-partly launchers, fortunately won't have to wait long after Android Q's release, or so Google promises.