Android Pie still MIA in October stats, Treble in question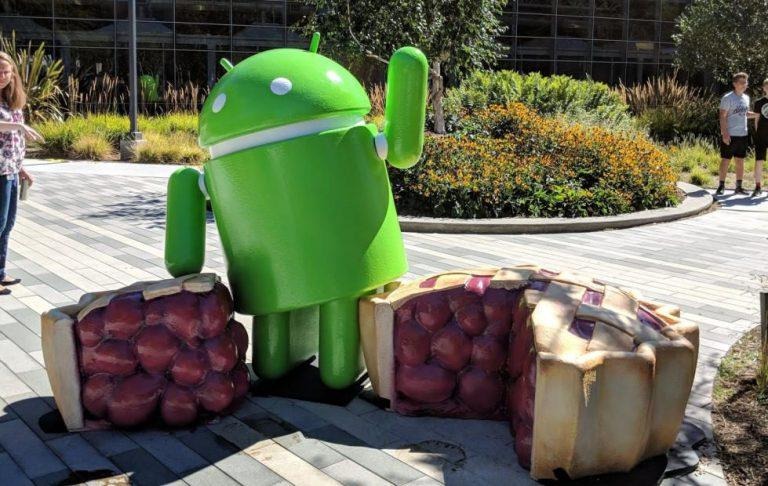 Starting two or so months ago, Google switched its practice of releasing Android distribution numbers from the beginning of the month to the end of it. As such, it's that time again to see how the Android desserts are doing. Unfortunately, it's not all good news as two months in, Android 9 Pie is still a no-show and Android's most used version is 7.0 Nougat, which was released more than two years ago already.
While it's not unusual for a new Android version not to appear at least a month after it's release, Pie's absence from the charts doesn't exactly bode well for things in general. Aside from showing extremely slow adoption, it also means that the combined numbers of four Pixel phones, the Essential PH-1, a few Nokia phones, and third-party custom ROMs are not enough to even reach the required 0.1%.
Most importantly, however, it casts doubt on the advertised benefits of Google's Project Treble. In theory, it should have made upgrades like this easier and faster. The grace period for adopting Treble has been over ever since Android 8.0 Oreo, which requires its implementation, has been adopted.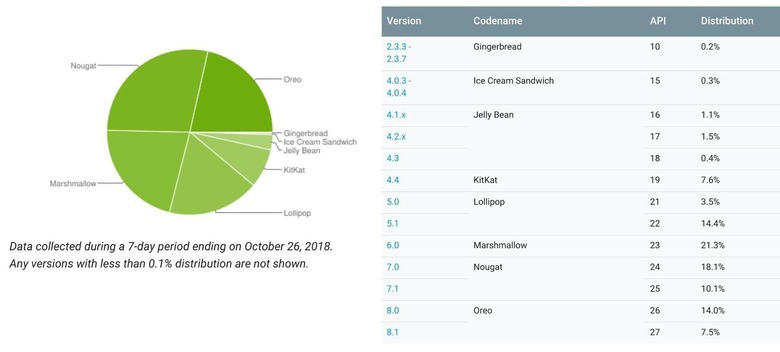 As for the versions that are there on the chart, things aren't hopeful just the same. Android 8.0 and 8.1 Oreo combined only make up for 21.5% of the entire market. That's just 0.2% above 2015's Android 6.0 Marshmallow. The most used version is Android Nougat, where versions 7.0 and 7.1 together make up 28.2% of the pie.
Earlier this month, Apple boasted that iOS 12 had reached 50% adoption on iOS devices after just a month in the wild. While it's an apple and oranges comparison given Android's fragmentation, Google and its partners seemed headed towards improving that situation, especially with Project Treble. It might turn out that barely anything has changed after all.