Android P: Here's what to expect later this year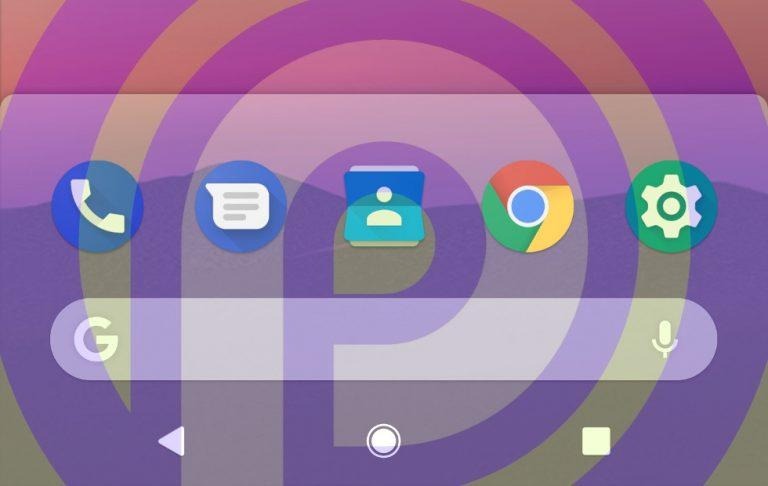 Android P is out of the woodwork. Or at least it got one of its feet out. The first developer preview is now available for everyone to see and, naturally, there are some treasure hunting going on. While nothing's set in stone yet at this point, DP-1 already provides a lot of clues about the direction Google wants to take the platform for this year. And suffice it to say, it has a lot on its plate and it's not shy about shifting things around, hopefully for the better.
The Notch
This is honestly the least significant new feature in terms of functionality but it's going to be the most sensational one. Yes, Android P brings support for notches. Just like what it did with the new 18:9 display trend, it is trying to preempt the chaos that will arise from a variety of cutout shapes and sizes. It doesn't yet say how well the split in the notification and status icons will work but Android P will at least give developers the means to adapt their user interfaces to account for the optional presence of a notch.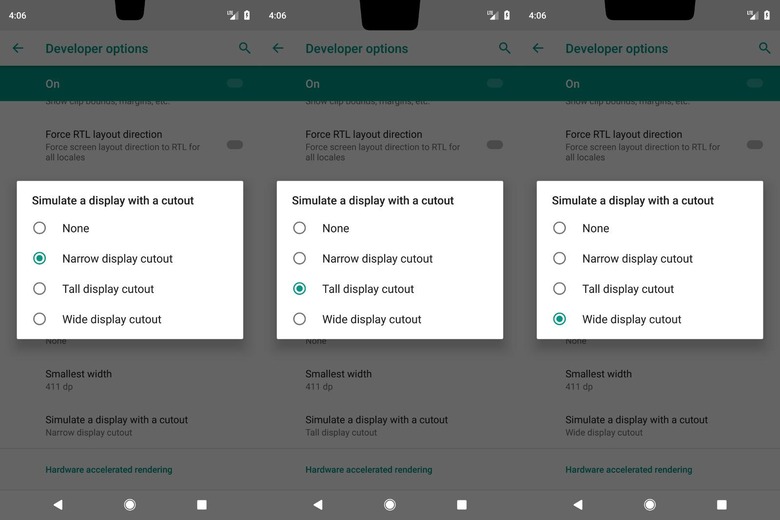 Colors and circles
This is a change that is both surprising but also a long time coming. Google's Material Design language encourages the use of colors and shapes but Google itself has been pretty slow on following those guidelines. Especially when it comes to its settings UI.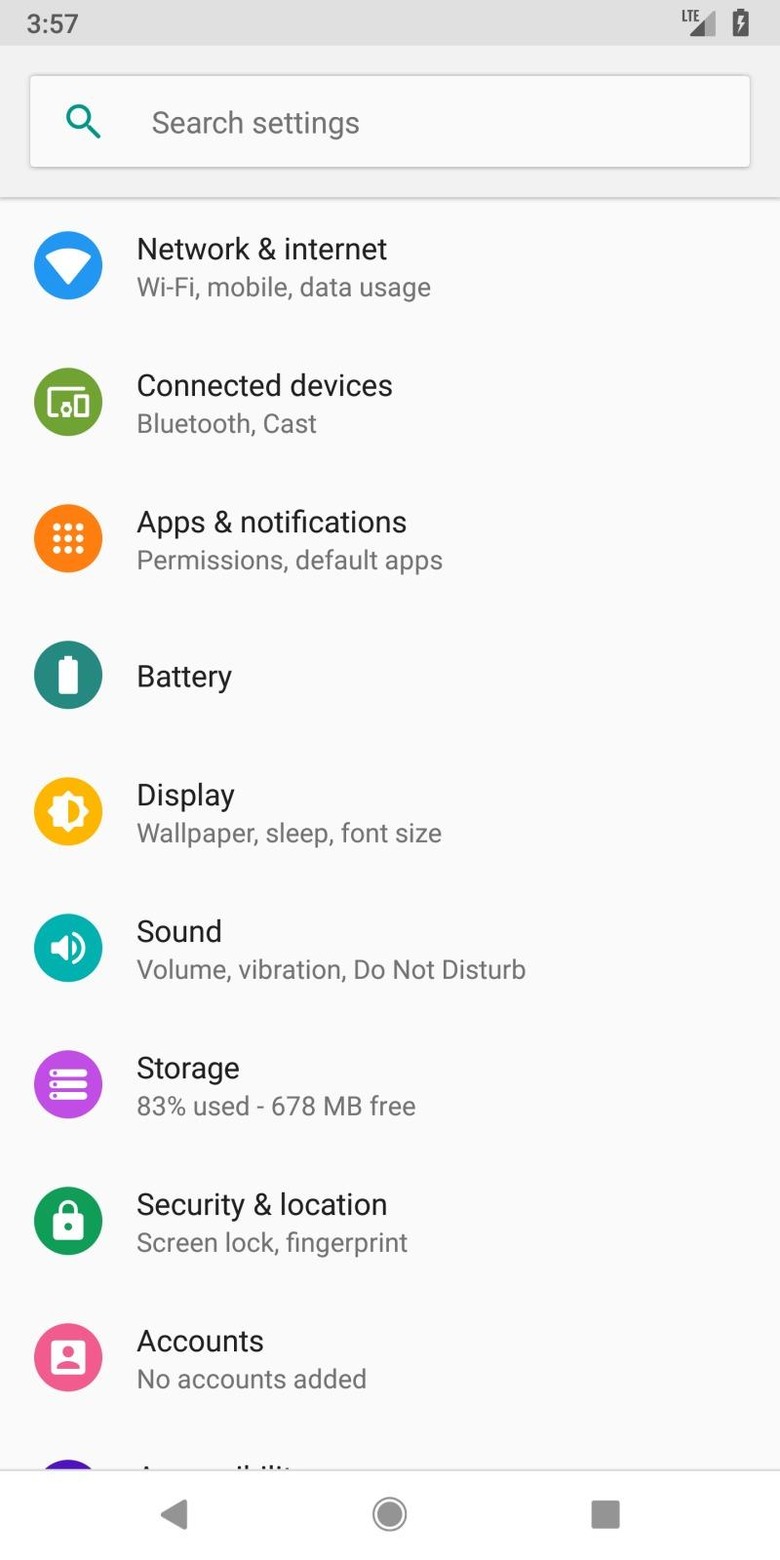 For Android P, Google is putting colors in the icons of the Settings app, or at least the new circles that enclose these icons. The icons in the Quick Settings toggles are also getting circles, but they default to a single hue when activated. Some are comparing this aesthetic change to Samsung's old TouchWiz but, ironically, Samsung has actually gone circle-less with its Settings icons.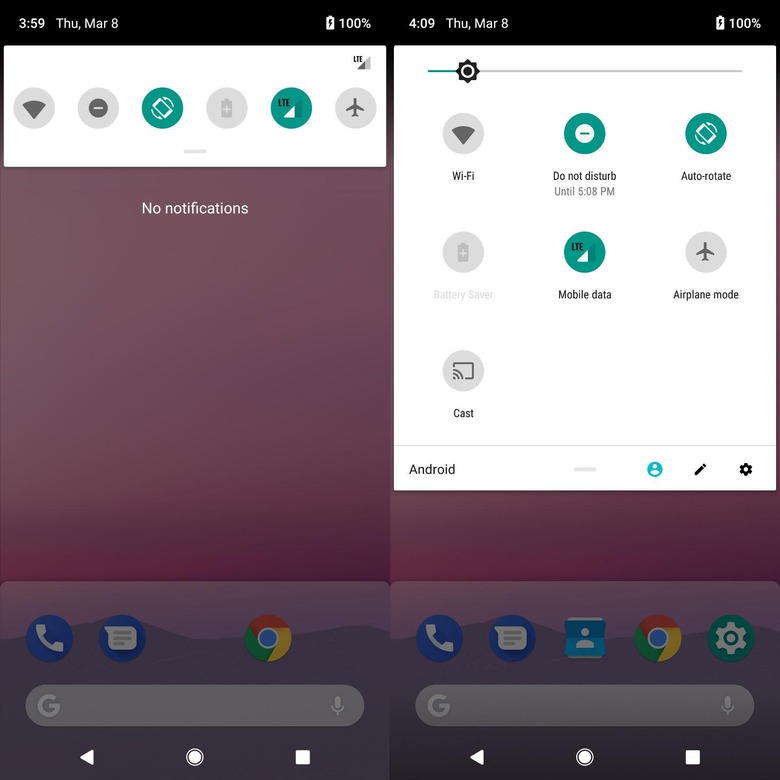 Two cameras, one API
Dual cameras are already common on most Android devices. Soon, we might even more than two. To prepare for that future where two or three cameras deck front, back, or both sides of phone, Google is upgrading its camera framework in Android P. That may sound surprising that it's only happening now, but none of the Pixels have dual cameras yet. This could pretty much be a clue that the Pixel 3 will grow a pair, or it's just Google playing ball with other OEMs. Either way, the Android P Camera API will empower features like seamless zoom, bokeh, and stereo vision, the latter also useful for augmented reality.
Pictures more than words
Android 7.0 Nougat introduced the concept of replying to messages within the notification itself. A useful feature except when you receive a picture in the message. Unable to see what that image is, you will have to still open up the app in order to properly reply. In Android P, message notifications can also include the image so that you won't be going in blind. Unfortunately, no sign of more widespread smart replies.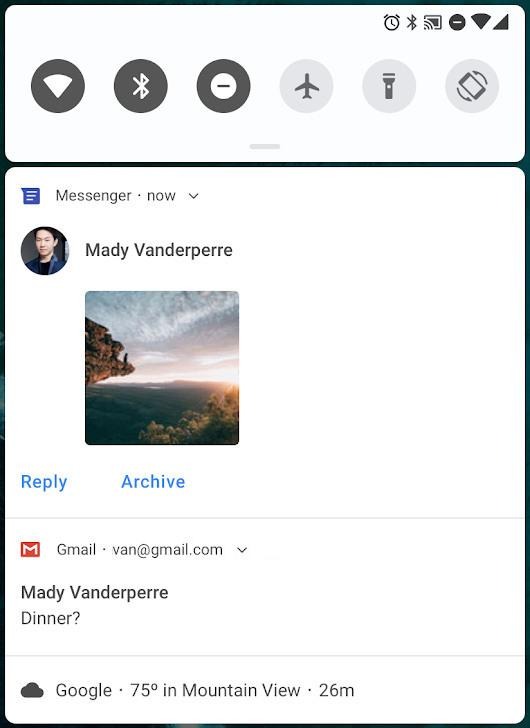 Change is not only skin deep
There are a lot more user-visible changes in Android P and some of them might be passed off simply as UI changes. They have, however, some significant behavior changes as well. For example, the power menu that pops up when you long press the power button now shows up vertically at the side of the screen. It also shows large icons with text underneath and Apple fans might be quick to point out similarities to some iOS 11 UI changes as well. But beneath the Power off and Restart icons is a new Screenshot button, perfect for when it's nearly impossible to do the two-finger combo to take a screenshot.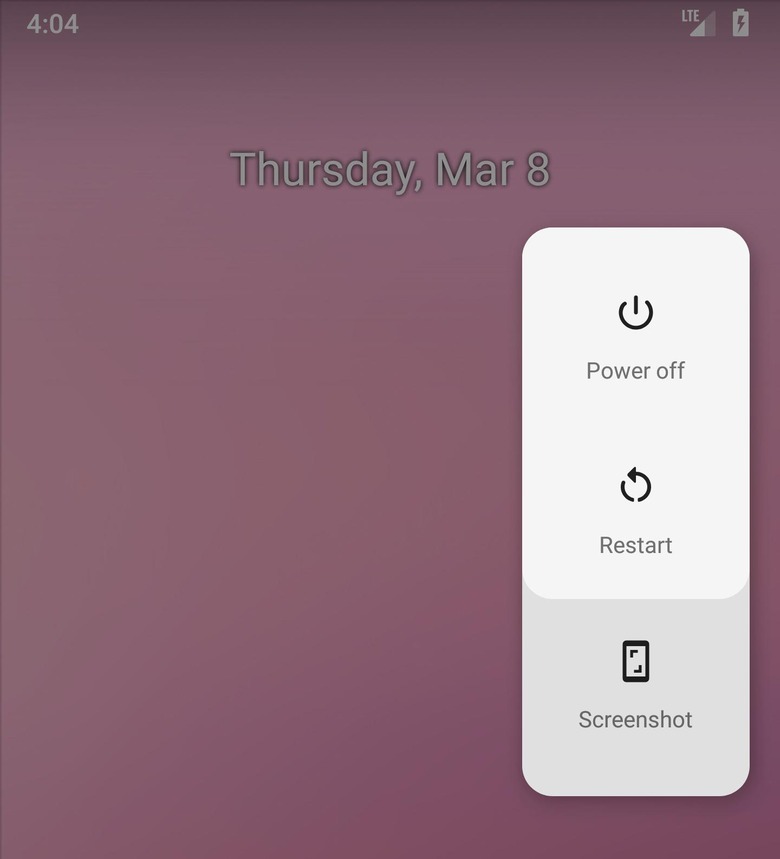 The volume slider has also been moved to the side, again in vertical position. It also now changes the media volume by default rather than the ringer. A sensible choice these days when multimedia is sometimes a more important use case for smartphones than actually making or taking calls. The location of the slider, however, is a bit of a puzzle. It's on the right side, exactly where the Pixel 2's volume buttons are. Whether that changes depending on the device (Samsung has it on the left, for example), or is configurable remains to be seen.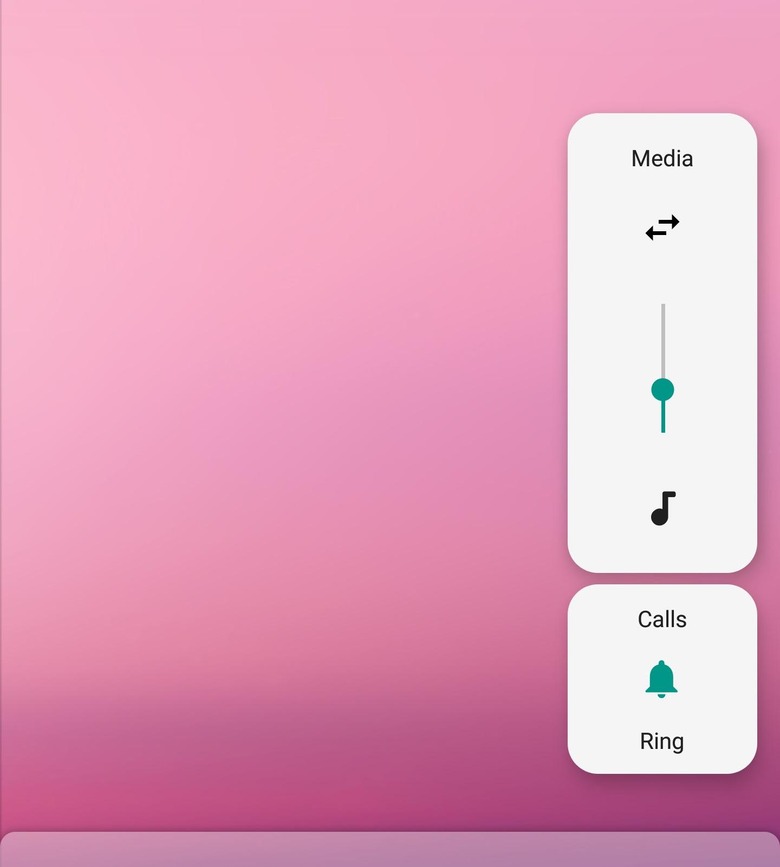 Indoor Location
Android P is introducing a new way to track your phone indoors that could ruffle a few feathers. Naturally, Google assures that it will be respecting the user's privacy but there have always been lapses. Traditional location tracking relies mostly on GPS, which doesn't exactly work great indoors. The new Wi-Fi RTT, or round-trip-time, feature estimates a device' location based on its distance from Wi-Fi access points. The device doesn't have to be connected to those APs nor will the APs actually know about the distance of the device from itself. Google envisions Wi-Fi RTT to be used for features like knowing which light the user is referring to when telling Google Assistant to turn the light on or off. Or in indoor advertising, of course.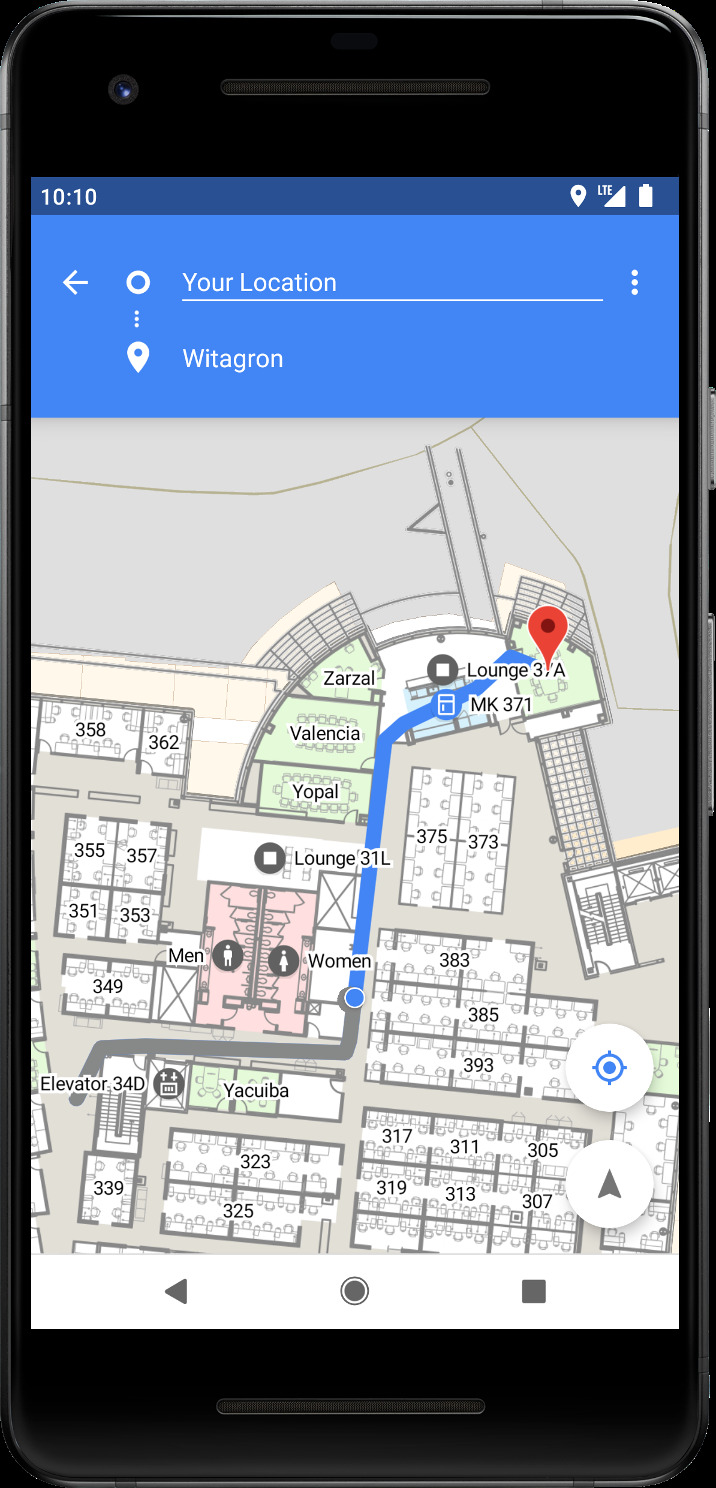 Wrap-up
These are just some of the changes so far unearthed from Android P. And this is just the beginning, of course. Android P won't be named and revealed until sometime in the third quarter of the year, and some of these new features and UI might change or might even be removed altogether. From the looks of it, however, it will be an interesting next few months ahead.