Android One phones could be coming to the US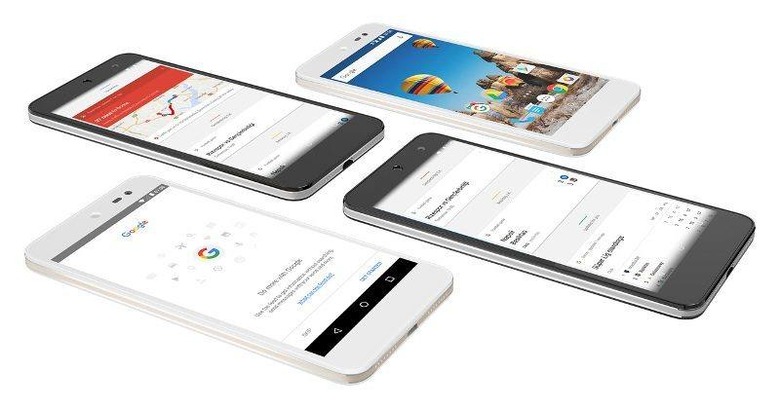 Just when you thought Google was done with its different Android brands and settling on a single, premium Pixel, this rumor comes along. According the quintessential people familiar with the matter, the Android maker is actually planning to increase its US smartphone presence from two to three. In addition to the existing but seemingly endangered Nexus and the fledgling Pixel, Google is now said to be planning on bringing its budget class Android One line to the US as well, increasing the likelihood of confusion but also of potential profits.
For those not familiar with Google's often conflicting strategies, the Nexus line of smartphones was, once a upon a time, the epitome of a premium Android smartphone, showcasing Google's vision but tempered by the limitations of a manufacturing partner. In contrast, the Google Pixel is all Google, no manufacturer partner in tow. It is practically the purest form of Google's Android ambitions.
But wait, there's more! In 2014, Google launched the Android One program as something in between a Nexus and a regular OEM device. Phones under this banner were completely designed by OEMs. The difference is they carry a Nexus-like "vanilla" Android version, as well as a promise of 18 months of software updates, including major version and security fixes. They were also less premium than Nexus, straddling the lower to middle tier of devices, mostly in Asia and in some parts of Europe.
That is what Google is now allegedly bringing to the US, for one reason or another. That is, yet another mid-range brand to compete with the exponentially growing number of mid-range smartphones. Then again, that move might actually make sense. Because of that growing number of smartphones, Google might have a vested interest in reminding users what the Android OS really looks and feels like, just like what the Nexus did for the flagship level. Another reason might be because Google will indeed be killing the Nexus brand, replacing it with the Pixel. The Android One would serve to fill in that gap.
It would also keep OEMs happy perhaps, because Android One smartphones would be designed by them, unlike the Pixel. LG seems to be a prime candidate, considering how it has had more success than others in working with Google in this area. The one strange thing about this rumor is that Google will supposedly price these phones at $200 to $300, which is very atypical of an Android One device.
SOURCE: The Information