Android Nougat nearly doubles its reach in April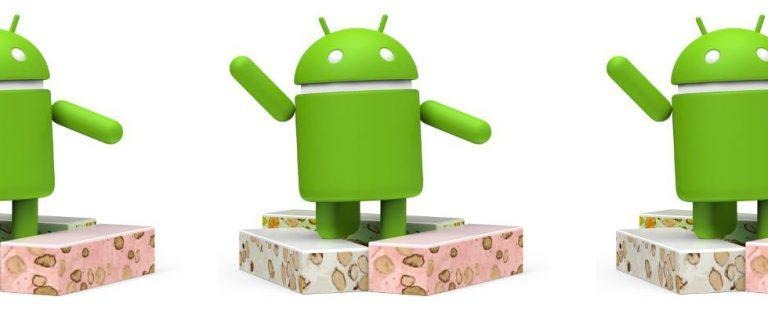 Android releases and their rollouts are almost as much a game of chance is they are software engineering. You almost never know when or even if your old smartphone will get the latest. Sometimes, even newer devices don't exactly come with the latest Android version. So when that latest Android version, 7.0 and 7.1 Nougat, jumps to almost double its market share, there is definitely reason for Android fans to be happy.
It's really a numbers game. The faster the adoption of new Android releases, the smaller the fragmentation problem becomes. Of course, it's never going to be as fast as Apple's iOS releases, but given the open nature of the Android platform, we'll take what we can get.
Last month started with Android Nougat present on 2.8% of the devices in the market, 2.4% from Android 7.0 and 0.4% for Android 7.1. The latter isn't exactly surprising considering 7.1.1 was relatively new and even most Nexus devices didn't have it yet. This month, Nougat is starting strong with 4.5% for Android 7.0, nearly double that of last month. Amusingly, Android 7.1, which now includes both 7.1.1 and 7.1.2, are unchanged.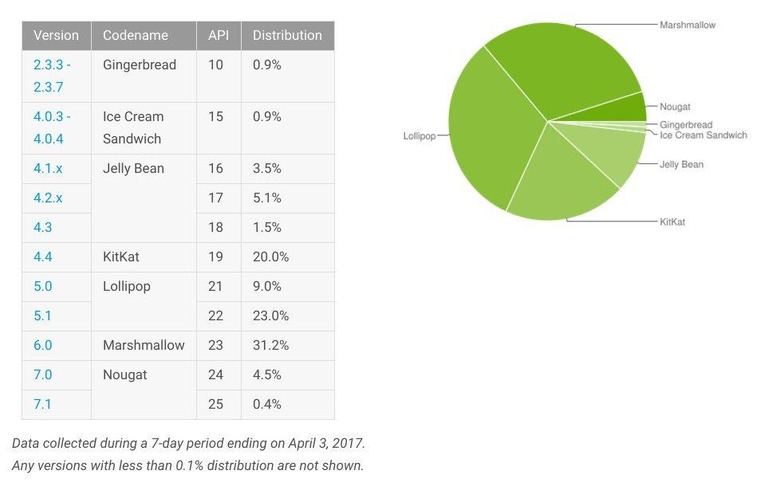 We also see almost all other Android versions go down a notch. That's true even for Android 6.0 Marshmallow, though the difference is almost inconsequential, down to 31.3% to 31.2%. Lollipop went down from 32.5% to 32%. There are still tons of devices out there running on these two older versions of Android and, sadly, some of them may never see the light of Nougat.
SOURCE: Google