Android Messages gets Verified SMS and spam protection to combat scams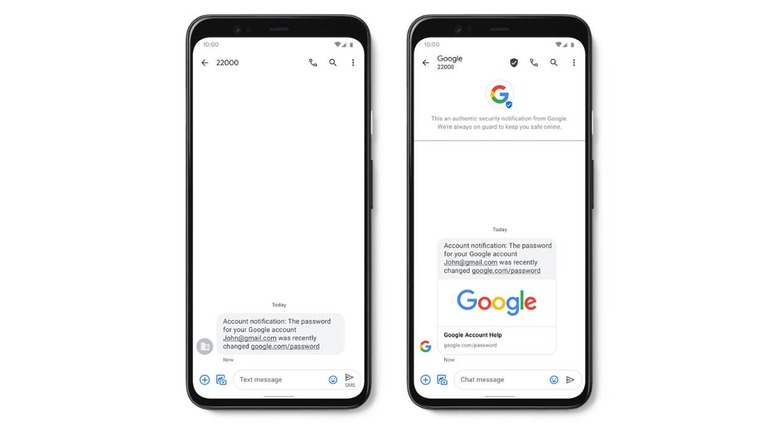 Google is bolstering Android Messages with two important features today. The first is Verified SMS, which will help you make sure that text messages you're receiving from certain companies are legitimate. The second feature is spam protection, which will warn users of suspected spam and potentially keep them safe from phishing attempts.
With phone-based scams on something of a meteoric rise these days, both features are certainly a welcome sight. The rollout of Verified SMS seems to be rather limited for now, as it's only available for a handful of businesses, but it shouldn't take long for that to change.
In short, Verified SMS is intended to help users determine that the messages they receive from businesses – in the case of a two-factor authentication or account recovery codes, for instance – are real and not some veiled phishing attempt. When you receive a text message from a company enrolled in Verified SMS, you'll see that company's name and logo in your conversation, alongside a verification badge from Google.
Google says that it verifies communication on a message-by-message basis, and that's done without sending the messages to Google itself. For now, 1-800-Flowers, Banco Bradesco, Kayak, and SoFi are the brands enrolled in Verified SMS, along with Google Pay India and Google's own verification codes.
Then we have spam protection, which is pretty straightforward as it entails Google surfacing in-thread alerts when it suspects that a message may be spam. Android users have the ability to report spam messages and block senders entirely too. This is a feature that has been available in some parts of the world for a year now, but it's getting a widespread roll out in the US beginning today.