Android Messages Chrome OS Integration Shows Signs Of Life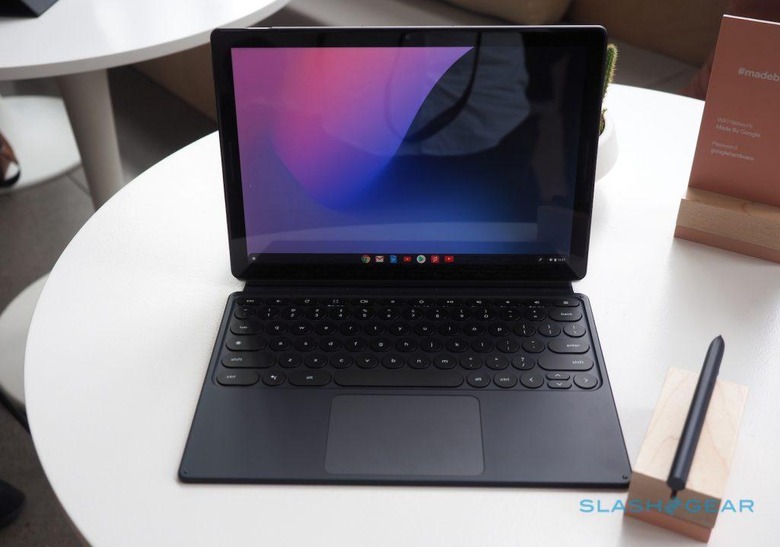 If you've been waiting for Android Messages to come to Chrome OS, then good news: your wait may soon be over. Through Android Messages integration with Chrome OS has been a planned feature for quite some time now, we haven't seen much movement on that particular front. Instead, Google has put much of its recent focus on getting Android Messages' web integration up and running.
These days, Android Messages for web seems to be a fairly good spot, so now it appears that Google has shifted its focus to finally making the service play nice with Chrome OS. It's been more than a year since we first caught wind of this integration, so its roll out is certainly well past due at this point.
According to Chrome Unboxed, Android Messages will be rolled into a larger Connected Devices menu within Chrome OS, which is where users will also find Instant Tethering and Smart Lock. Chrome Unboxed saw Android Messages running on a Pixel Slate during Google's Pixel reveal event earlier this month, but now Android Messages seems to be appearing to some users who have access to the Chrome OS developer channel.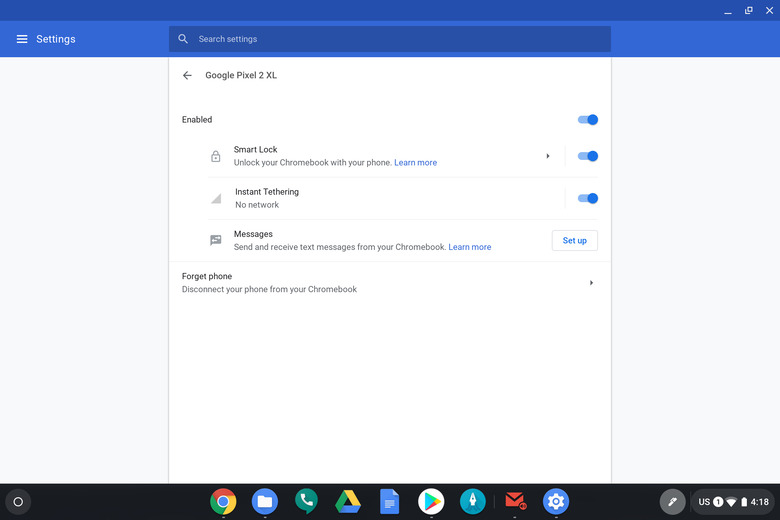 How to get it yourself, however, is a little unclear. So far, the only two Chrome OS devices this functionality seems to be compatible with are the Pixelbook and Samsung's Chromebook Plus, and the only phone those two will connect to appears to be the Pixel 2 XL. In other words, whatever support is there at the moment seems to be pretty limited in scope.
Still, this is an encouraging sign for those who have been waiting for actual Android Messages integration on Chrome OS. Hopefully this feature's appearance in the Chrome OS developer channel means that it won't be long before it rolls out to all (or at least many) Chrome OS devices, so we'll keep an ear to the ground for more. Stay tuned.