Android Instant Tethering goes live for Pixel, Nexus devices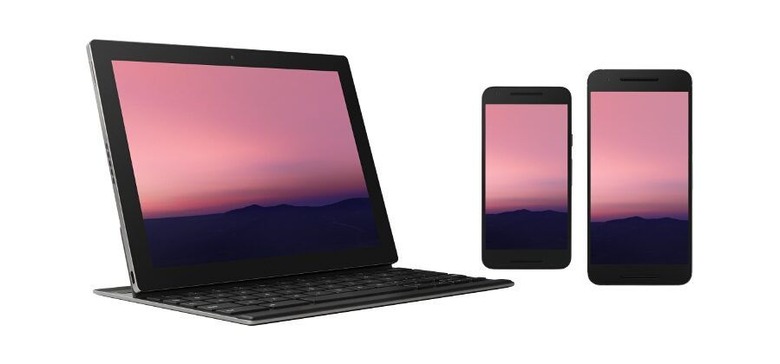 We live in a very Internet-centric world, but access to the Internet isn't as ubiquitous or as stable as we might like. And that's not even counting the devices that can't connect to the 'net anytime, anywhere, a.k.a. WiFi-only devices. Especially for the latter class of devices, tethering is one of the workarounds to this problem but it's, more often than not, a multi-step process. Not if you're using a Pixel or recent Nexus device, though, with the rollout of Android Nougat's new Instant Tethering feature.
The feature doesn't really add anything that you can't do yourself manually. What it offers is convenience that makes the process almost automatic. Almost. It still requires you to at least approve the connection, which prevents any nefarious use of your precious data quota.
The way it works is that if you unlock a device that currently doesn't an Internet connection, like a Nexus 9 tablet or a Pixel without a SIM, it asks another device, say a Nexus 6P, if it has an Internet connection and enough battery to support tethering. If the answer to both is "yes", it will then prompt the user to approve the connection. It will also automatically cut off tethering if it detects that the connection is no longer in use. All of this happens without the user having to do anything on the Nexus 6P.
This seemingly magical feature does have a few hard requirements. The host, the device providing the Internet connection, must be a Pixel, Pixel XL, Nexus 6, Nexus 5X, or Nexus 6P. And they must be running Android 7.1.1 or later, which practically means 7.1.2 for Nexus devices. Android 7.0 just isn't enough. For devices connecting to hosts, the requirements are more forgiving, now also including the Nexus 9 and Pixel C tablets in addition to the aforementioned phones. They also need only be running Android 6.0 or later.
It is critical, however, that devices on both ends be signed in to the same Google account for the magic to work. If either device is using a different account, or for all other devices not included in the list above, the manual tethering method is your only choice.