Android Games Bard's Tale, And Fort Courage Hit The NVIDIA TegraZone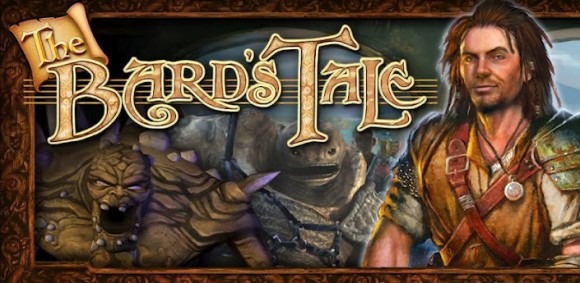 In the usual NVIDIA fashion today we have two awesome new games that are launching for Android on the Google Play Store and the NVIDIA TegraZone, exclusively for Tegra 3 smartphones and tablets. NVIDIA has continued to partner with developers and roll out excellent games with stunning graphics and these are no different. The popular PC game Bard's Tale is making its way to Android, then an exciting new adventure game Fort Courage is launching too. More details below.
Both of these visually stunning new games are launching today, Thursday September 20th, in the Play Store and TegraZone and we have all the details. First we'll start with Bard's Tale because for one, it's awesome, and for two it has some of the best voice-overs I've heard in a long while.
Bard's Tale, from the developers inXile entertainment, you'll play Bard, a selfish rogue weary of pointless sub-quests and rat-infested cellars. Through song you summon magical characters to join you on your quest for coin... and cleavage! The game is snarky, fresh, and full of comedy. Bard goes on missions all around town, will save the princess if she's pretty enough, and will battle over 50 different enemies. Bard's Tale features easily 20-30 hours of deep, fun, and dark humored gameplay. It even has some amazing voice-overs with Hollywood actors such as Cary Elwes.
Bard's Tale has over a dozen bosses and big enemies to battle, over 150 different unique items such as weapons, armor, tokens, and of course loot. With over 50 achievements, auto-save features, stunning graphics and awesome voice-overs, this game will surely give you fun for the 20-30 hours of game time it'll take to complete. NVIDIA tells us the Trilogy will be coming to Android soon so stay tuned for more you Bard's Tale fans! Get Bard's Tale today right here at the Google Play Store, or NVIDIA TegraZone — priced at $5.99.
Then a second awesome game has also launched for all those Tegra-toting devices. The game above isn't really for kids perhaps, but this next one surely is. This is called Fort Courage and is from the developers Human Head Studios who brought us Prey, and Prey 2. Fort Courage is an exciting free-to-play 3D adventure of the imagination. You are an imaginative child that falls asleep during class and wakes up in amazing environments full of interaction and 3D movement only available from Tegra 3's power. Your courage will help you fight off dinosaurs in the jungle, monsters in special laboratories and more.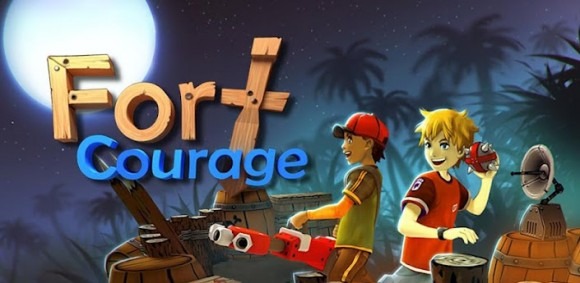 Fort Courage is available for many Android devices, but Tegra 3 users will enjoy enhanced graphics, more advanced physics, and lifelike movement. Gameplay involves 3 crazy locations, 9 player skins, 10 power-up options, tons of toys for weapons, and over 15 different enemies. While this game isn't as deep as Bard's Tale they mention around 80 hours of exciting gameplay to help you pass the time during class.
Fort Courage is completely free-to-play and is available for Android devices today over at the Google Play Store, or as usual from NVIDIA's TegraZone. For even more awesome NVIDIA Tegra-powered games hit the links below, or take a peek at our Tegra Hub!