Android BlackBerry could be QWERTY heaven says Google design chief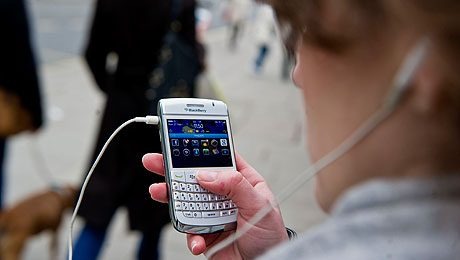 Things aren't looking good for RIM. The Q1 2013 fiscal results showed a massive loss, 5,000 jobs need to be cut from the company, and BlackBerry 10 has been delayed until next year. Reuters reported earlier this morning that Microsoft's Steve Ballmer approached the troubled company in the past, courting them for a potential Windows Phone tie-up. RIM could turn towards Android too, with Google's Matias Duarte believing the company could make some great Android hardware.
In an interview with ABC News, Duarte expresses his love for hardware keyboards: "I am still a huge fan of hardware keyboards. Many of the products I have worked on in the past have had them. I think there is a place for them — it's all about choice and different types of devices."
Duarte goes on to say that he would be glad to see RIM jump aboard Android: "If RIM wanted to work on Android devices, I would really welcome that. They clearly make great physical keyboards." Still, the mobile landscape has shifted, with on-screen keyboards having almost completely replacing hardware offerings. There are one or two products from the likes of Motorola that feature portrait QWERTY keyboards, but nothing that can compare to high-end smartphones from HTC or Samsung.