Android Auto update delivers new messaging and media features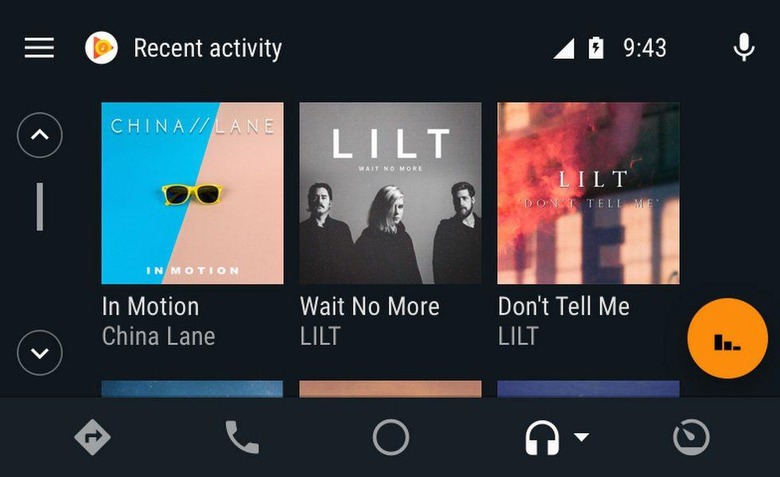 Today, Google announced a new update to Android Auto that has a couple of changes centered around making things easier. First and foremost, the company has improved Android Auto's content search and browsing capabilities in a number of different apps. Those that are getting in on the ground floor are apps like Google Play Books, iHeartRadio, Google Play Music, Spotify, and Pocket Casts, though more apps will be getting this functionality in the future.
If you're a regular user of any of those apps listed above, you'll see an improved layout that surfaces things like your recent activity with large album art. The idea, obviously, is to allow you to choose music or audiobooks to listen to quickly, minimizing the time you're messing with Android Auto's interface with your eyes off the road.
Google also says that improvements are on the way to Android Auto's voice search. You can, for instance, tell Google to play certain genres or specific artists and get categorized results on your display, which means that you'll be able to keep your hands on the wheel as you seek out whatever you're in the mood to listen to.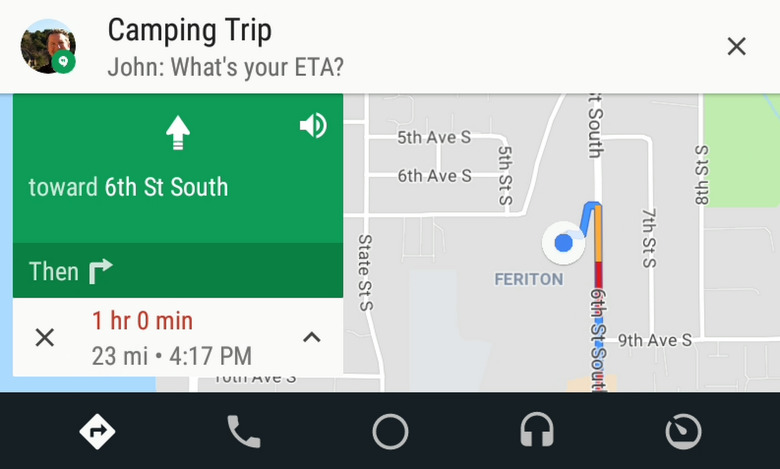 Google's next update for Android Auto involves messaging. Specifically, Google says that Android Auto can now be configured to show message previews while your car is stopped, but reassures that you can turn toggle this feature off for times when you want to keep those messages private. Perhaps most importantly, Android Auto will also be gaining support for apps that use MMS and RCS, which is definitely an exciting addition.
These new messaging features are going live first in Android Messages, Hangouts, and WhatsApp, though like the improvements coming to media browsing and search, they'll also be arriving in other apps in the coming months. Google says that this update is rolling out today and should be fully available to everyone over the next several days, so keep an eye out for it.