Android Auto lets you use your phone with a swipe up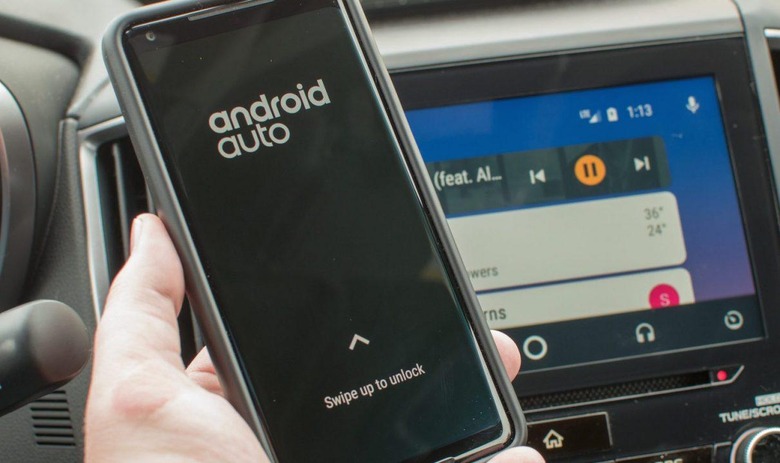 Smartphones of all flavors these days often come with a number of distraction-free driving features for when users are behind the wheel, keeping their focus on the road by limiting things like notifications and app interactivity. Google's own Android Auto is one such system, and while it does a great job of eliminating distractions, there are still some instances when users need to interact with their phone despite it being connected to their car. Thankfully, a new option is rolling out that makes this much easier.
When Android Auto is activated, it basically locks down the phone. To address this, Google is rolling out a new swipe-to-unlock option. When enabled, instead of attempts to unlock the device simply displaying the Android Auto logo, it now displays instructions to "Swipe up to unlock." After swiping up, users will have access to the device's standard home screen and apps. This additional upward swipe will be required for each unlock as long as the phone is connected to the car.
Interestingly, Google hasn't made any official announcement about this change in Android Auto functionality, and it appears to have been gradually rolling out to users over the last few weeks. This means there's no word on when it will be available to everyone, or if the feature is just in limited testing.
Either way, it's likely going to be a welcome change for Android Auto users, especially those that use a wireless connection to power their car's in-dash display. Not only does it eliminate the number of hoops to get through to use the phone, but it makes it much easier for passengers to use the device in place of the driver.
SOURCE 9to5Google