Android 9 Pie Go Edition uses less space out of the box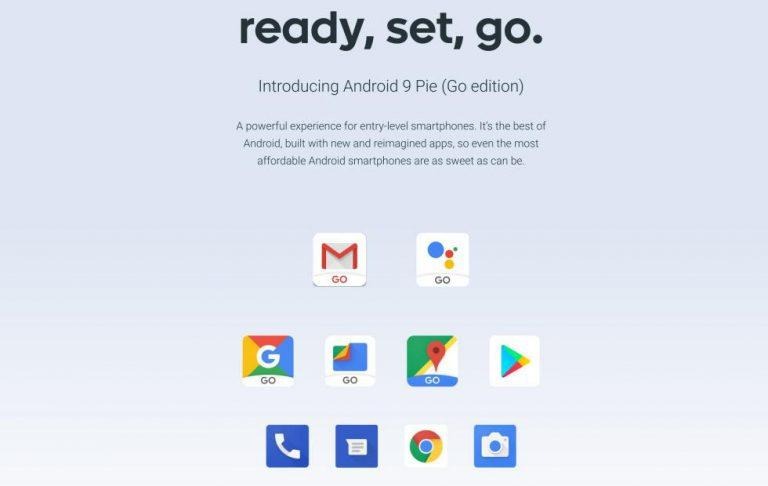 Android Go, the special configuration designed for entry-level smartphones, started life last year under the Android 8.1 Oreo release. With Android 9 Pie now out of the oven, it's only fitting that it, too, should get a Go. But Google isn't simply bumping up the numbers just have a Pie Go. It is also announcing the results of an even better diet program that makes Android 9 Pie Go even better for devices with as little as 8 GB of storage, maybe even less.
Google is unsurprisingly pretty proud of how far Android Go has come. Since the first Android Go phones that appeared April this year, Google boasts that there have been more than 200 devices available in more than 120 countries, with more than 100 manufacturers still planning to launch more before 2018 is over. That also includes the US market with the likes of the Alcatel 1, the ZTE Tempo Go, and the ASUS ZenFone Live L1.

In its Android 9 Pie incarnation, Android Go promises to give users even more for less. Out of the box, Android Pie Go will have 5.5 GB of free storage space even after the first update. That's 500 MB more than Oreo Go and more than twice a No Go. 500 MB may not sound like much but when you only have 8 GB of storage in total, that's quite a lot.

Android Pie Go also promises faster boot times so that your phone won't feel so slow even when it actually is. And just because you have a cheap phone doesn't mean your data is any less important. Security features like verified boot ensure you won't be booting up compromised software.
That said, the platform is only part of the Go promise. Unless you use lightweight apps, those space savings will quickly become pointless. Good thing, then, that Google has been updating its Go suite of apps with more features without taking up more resources and that social networks like Facebook and Twitter are also in on the game.