Android 8.0 Oreo numbers seem to be off to a good start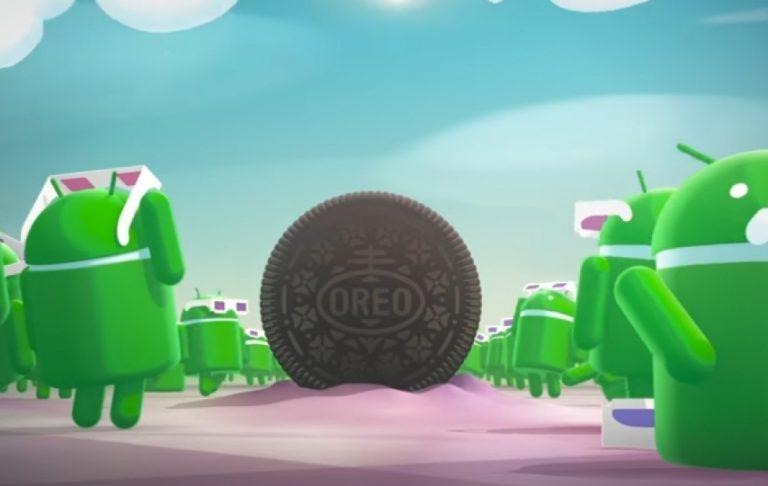 Well that was quick. Not quicker than iOS rollouts, of course, but, considering this is Android we're talking about, the fact that Android 8.0 already showed up less than two months after it launched has got to be a good sign. Better yet, it's already at 0.2%. Again, a laughable number in the grand scheme of things, but, relatively speaking, it bodes well for Google's latest and greatest Android release yet.
Google's Android Dashboard is technically a tool to help developers get some insight into what devices they might want to target, based on variables such as screen size, OpenGL version support, and, of course, Android version. The latter is also useful in seeing the rate of adoption of Android releases.
Android 8.0 Oreo was released to the public on August 21, 2017. Given that date, it wasn't exactly surprising that it would be missing from last month's distribution chart, which counted devices only up to September 11. But less than another month later, Oreo does appear with an immediate 0.2% presence, at least as of October 2.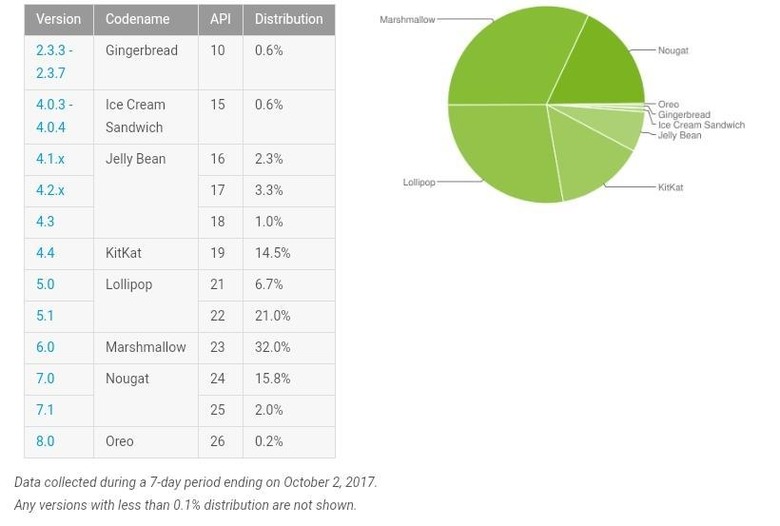 Compare that to Android 7.0 Nougat, which actually didn't appear until November last year. And, yes, it did come with a higher percentage that time. Rollouts of new Android releases are notoriously slow, so early numbers is are always a good sign.
That said, it's still not fast enough. Apple usually boasts of two-digit adopt rates within weeks. It might be an unfair comparison, but it is something Google should strive for. It's on panacea, but Project Treble will hopefully play a role in improving matters in the near future.
SOURCE: Google