Android 4.0 Ice Cream Sandwich SDK now available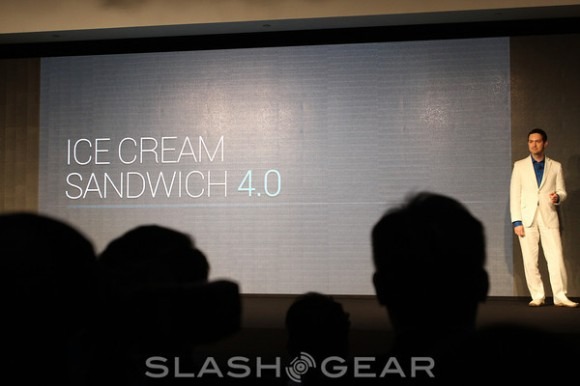 Google has just finished unveiling the Galaxy Nexus smartphone and Android 4.0 Ice Cream Sandwich at their press event in Hong Kong moments ago and now the SDK for the next-gen platform is available to developers. This new platform brings a refined and unified user experience that will work on smartphones, tablets, and more.
Android 4.0 Ice Cream Sandwich has been revamped on the principles of making it a platform that's enchanting, easy to use, and powerful. Among the many new features, includes an improved notifications system, lock screen, and multitasking app management. It also has interface enhancements including a better soft keyboard, spell-checker, and instant voice input.
Developers wanting to get a head start on optimizing their apps before the full launch in November, can get the SDK here. For more details on the new platform and the new Google Galaxy Nexus handset, make sure to check out our coverage of the event here as well as our upcoming hands-on with the device.