Analysts predict 6.5m Galaxy S IIIs sold in Q2 '12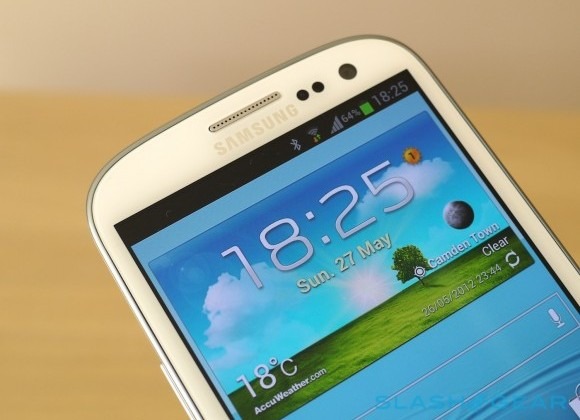 Samsung recently launched the Galaxy S III in Europe and the United States, with the device poised to be one of the most popular smartphones this year. Analysts at JPMorgan believe that Samsung has managed to sell around 6.5 million Galaxy S IIIs over the second quarter, and they're predicting that the South Korean company will shift up to 15 million between July and September.
On top of that, analysts believe Samsung has sold around 50 million smartphones in the second quarter alone, putting the company comfortably ahead of Apple's estimated 30 million iPhone sales. For reference, Apple managed to sell 37.million iPhones in the first quarter of this year, while Samsung sold around 41 million smartphones.
The Galaxy S III recently launched on all major carriers in the United States, featuring a 4.8-inch Super AMOLED 720p display, a Qualcomm Snapdragon S4 dual-core processor clocked at 1.5Ghz, 2GB of RAM, an eight megapixel camera with 1080p video recording, and a microSD card slot. NFC support is also onboard, and depending on which carrier you choose you'll get LTE connectivity too. Shipments for the Verizon version of the phone have been delayed slightly, but the carrier says everything should be back on track starting from today.
[via Know Your Mobile]