Analyst Tips Amazon Prime Could Have 10 Million Subscribers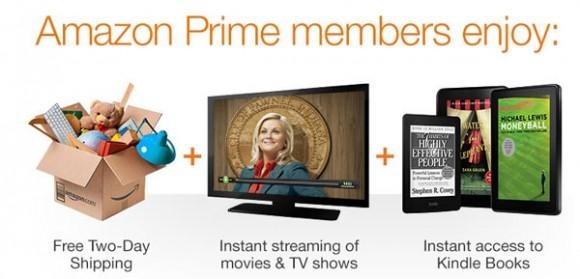 Amazon has had its Prime subscription service for quite a while now. Prime gives Amazon customers some very nice extras for a $79 annual fee. One of the best features of Amazon Prime is the included streaming video service. That service has some popular TV shows and movies offering a Netflix-style streaming service that also includes some extras no one else offers.
Those extras include free two-day shipping and the ability to upgrade to even faster next day shipping for a very small fee on any Prime item. For instance, if you go to Amazon and you need something quickly that is covered by Prime, an extra four dollars will have your item showing up at your door the next day.
Amazon has been quiet about exactly how many people have signed up for Prime. However, analyst R.J. Hottovy from Morningstar recently published a report estimating that Amazon can have as many as 10 million customers for Prime. The analyst's report estimates that Prime could contribute as much as one third of Amazon's overall operating income.
The information used in the report was gleaned from a survey of Amazon shoppers conducted by a market research firm called Consumer Intelligence Research Partners during November of 2012. Prime reportedly received a huge boost in subscribers when Amazon kicked off a 30-day trial membership along with its Kindle Fire tablet in the fall of 2011.
Amazon reportedly had about 4% of its 182 million active users signed up for Prime in 2012. However, that 4% of Amazon's users accounted for 10% of all of its purchases and they spend nearly twice as much is non-Prime customers according to the report. Hottovy figures that even after you strip out shipping costs and the cost of licensing videos and books, Amazon made about $78 per Prime member in 2012. The subscription fee users pay is pure profit for Amazon.
[via Business Insider]