Analyst predicts massive iPad sales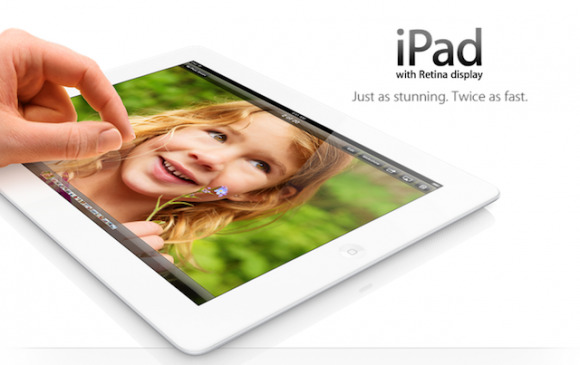 So far, the tablet market has yet to produce a tablet running any operating system that has offered stiff competition to Apple and its dominating iPad. Apple may have introduced the stiffest competition to its own iPad with the new iPad mini. There are plenty of Android-powered tablet on the market, and some such as the Kindle Fire HD are selling very well.
Apple is predicted to have a giant year for iPad sales in 2012 and 2013. An analyst named Michael Walkley from Canacord Genuity recently announced that he was predicting Apple would sell 101.6 million iPads in 2013. Compare that with Amazon and its popular Kindle Fire HD tablet, and it's clear the iPad still leads the market. Walkley is predicting that Amazon will sell 10.7 million tablets with Samsung selling 8.3 million tablets.
The same analyst is predicting that Samsung will take a significant lead in smartphone sales over Apple. That lead is thanks in part to incredibly popular devices such as the Galaxy S III. Walkley still expects Apple to sell more than 193 million iPhones. Samsung is predicted to sell as many as 303 million Android smartphones this year.
Walkley is predicting big sales for the iPad mini during the holiday shopping season, even though it's significantly more expensive than competing Android offerings. The analyst is also predicting that the iPad mini will significantly expand Apple's addressable market for tablets internationally with strong sales throughout fiscal 2013 as Apple ramps up international distribution.
Walkley said, "With the impressive refresh of the 4th generation Retina iPad and launch of the iPad Mini earlier this week, we anticipate very strong holiday quarter iPad sales. In fact, with Apple's decisions to price the iPad Mini at a $170 discount to similar 4th generation iPad SKUs and competitively priced versus lower priced competing products from Google and other Android OEMs, we anticipate strong sales of the iPad Mini, especially as gifts during the holiday quarter. Further, we believe the iPad Mini significantly expands Apple's tablet addressable market internationally and should lead to strong sales throughout F2013 as international distribution increases."
[via Macgasm]