Amtek iTablet T221 UMPC isn't a UMPC at all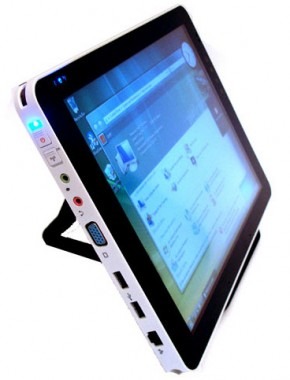 Someone called this thing a UMPC, but with a Core Duo processor and a 12.1-inch screen, it's far from it. The screen has an XGA resolution, an active digitizer, and a resistive touchscreen.
The Core Duo processor is operating at 1.2GHz and you can have up to 2GB of RAM paired with that. There is a 60GB HDD and 802.11 in all three official flavors (a/b/g for those that like to argue).
The graphics are handled by the Intel GMA 950 chipset. There are tons of ports and connections along the side, and it either comes with a stand, or has one built in apparently. Watch the video to see the thing in action, it handles Vista well.
Amtek intros the iTablet T221 UMPC [via engadget]